One of these drill rounds is a standard 'K' marked example with a chromed case, a blind pocket and three red painted flutes. The overall length is 3,02".
The other has a dull plated case with a blind pocket and the flutes show no sign of red paint. What makes it unusual is that the overall length is 3,195" which is over-length for a service round. the bullet has a knurled cannelure to which the bullet is seated. Despite the extra length the round will chamber with a closed bolt in a 1953 made No4.
In both cases the bullet diameter is 0,312"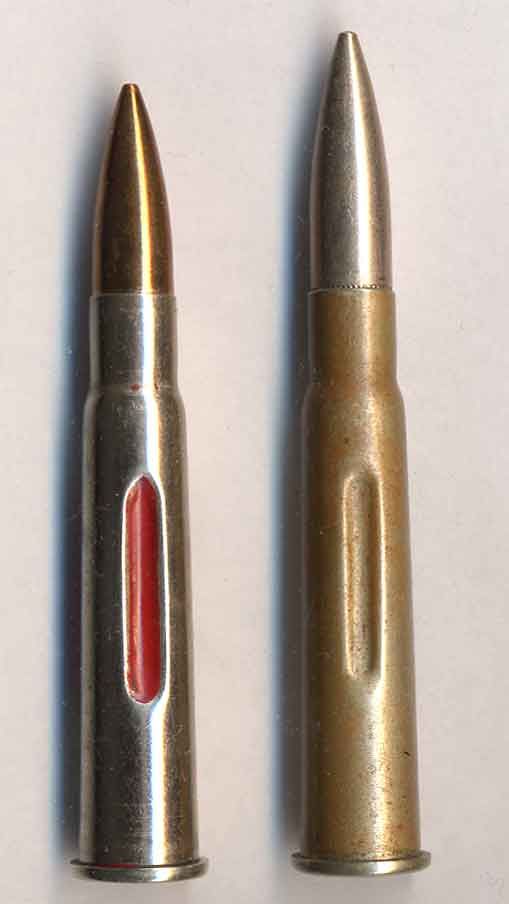 Can anyone explain the variation and for whom were these 'K' marked drill rounds produced?
Happy collecting, Peter