Folks,
I turned up this odd ball 1" projectile and have no idea what it was for, or who made it.
It is a brass carrier with a pointed steel core. The marks visible look like a seried of X's. The base is concave and below the large groove visible in the picture, the brass base is almost exactly one inch in diameter.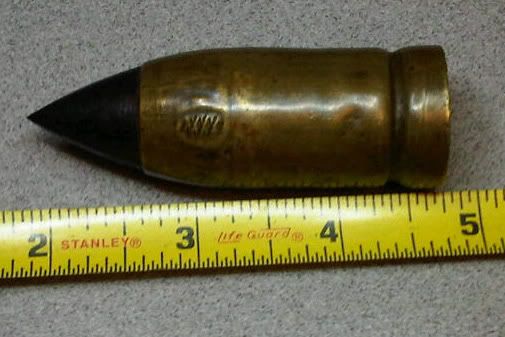 Any input would be appreciated.
Thanks,
Dave