My small 10.75x58R collection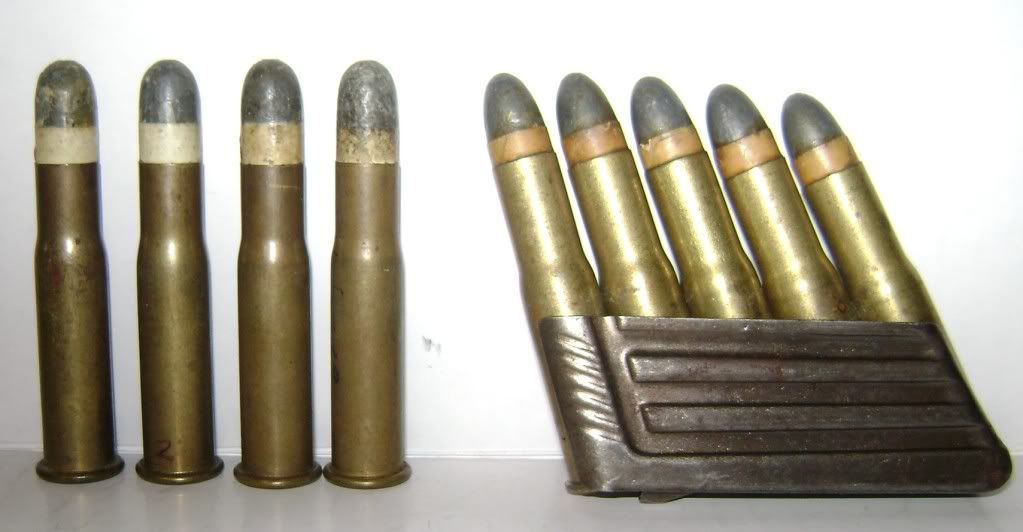 Steve
Hi Steve! I believe those are 11.15x58R in the Mannlicher clip. The clip is for the earlier versions of the Austrian straight-pull rifle. Cheers!
Thanks for that information! I never even bothered to look at the differences. I really like the old bottle necked rounds 10.75, 11mm Mauser, now I have a new one to like!
Steve
Same here, Steve. My 'shooters' have usually been 19th century bottlenecked cartridges, like the Beaumont, Mauser, Daudeteau, Swiss Vetterli, etc. Loading my own makes it more interesting!