I was so excited to add this black cased factory dummy round to my collection. There are 3 case types in the series and this was the one I was missing. The round on the left is Type A, The middle 2 are Type C and the new addition is the Type B. All are headstamped 'F A 6 1'.
The round was being developed for the USAF for a Gatling-type weapon.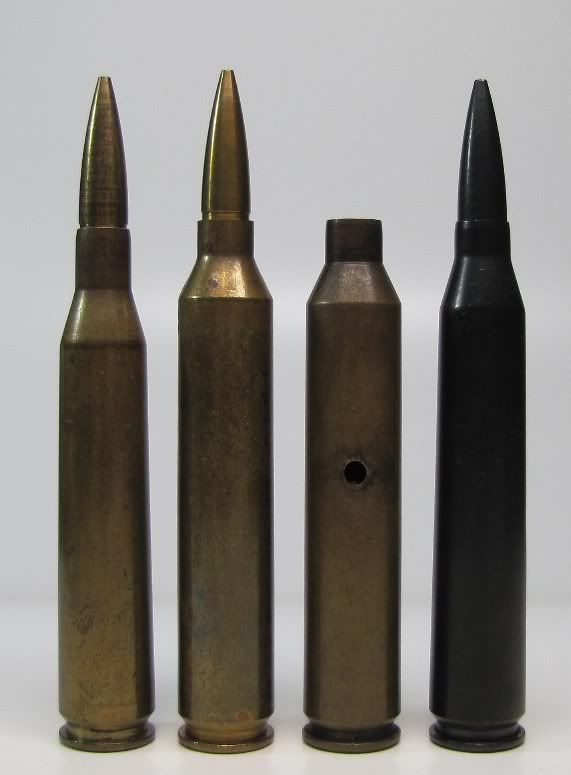 Does anyone have a link available?