Fodder for the new forum:

All well and good, but that is a 12.7x108mm…
Love both of these big calibers and look forward to seeing some nice pics…
AKMS
Sure did miss this place. Been spending an inordinate amount of time over at BOCN. Lew is posting there now, so I don't feel as "dirty" about it. Anyway, here are my two examples of the 14.5 X 114. Got 'em from our fearless leader but have not done any research, so all I've got is pics.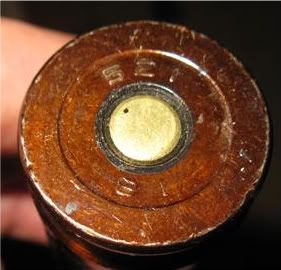 Rick–Good to see you back online. What is BOCN?
BOCN = British Ordnance Collectors Network
Link = bocn.co.uk
(It does more than just Brit kit)
Ron
British Ordnance Collectors Network.
Although it has evolved into all things ordnance, regardless of nationality. An amazing assemblage of experts in just about every field. And their collections are beyond amazing. Highly recommended viewing and participation. Not a whole lot of SAA stuff, but then that's what this site is for. Lots of the same members/posters.
Just google BOCN.
Rick
I have a couple 14.5 as well…
L -> R
Czech Dummy (Iraqi contract) (?), East German Dummy (DDR) (?), Russian API ( Factory 3 - 1945), Russian API (Factory 17 - 1969), Russian Dummy (Factory 3 - 1986), Romanian Blank (no factory mark 1986)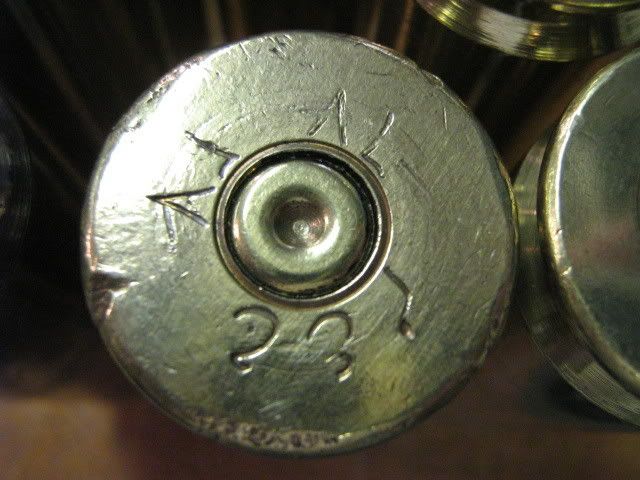 Egyptian (unsure of what the markings mean)
Russian (Factory 17 - 1958)
Russian (Factory 3 - 1945)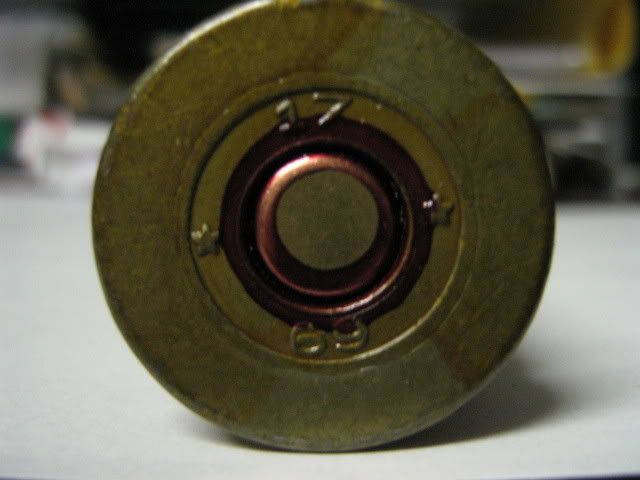 Russian API (Factory 17 - 1969)
Russian (Factory 3 - 1957)
(As mentioned/confirmed by Ron) Iraqi - Factory 3 - 1987 - 14.5
L -> R
Chinese High pressure test case (Factory 311 - 1988), Romanian Blank (1985, 1986 dated)
Chinese High Pressure Test Projectile
MissingSomething–Nice bunch of 14.5 x 114. It would be even nicer if you went back and edited your post to add some captions to the photos to tell what they are.
Okie Dokie… (added subtitles)
Missing Something,
the "Russian Blank (1985, 1986 dated)" are actually Romanian ones.
MissingSomething there are some misstakes in identification of cartridges on your first photo:
The 2nd from the left side is not Russian but probably German cartridge (DDR?).
The first from the right is not Russian but possible Chinese (taking in count color of varnish).
The first is a Czech export contract for Iraq (under Hussein) as was assumed by Czech experts, the scond is East German in deed. The blank without factory code as said is Romanian.
Thanks Guys :D
(I updated with corrections)
So this is a Czech Dummy made for Iraq?
Base: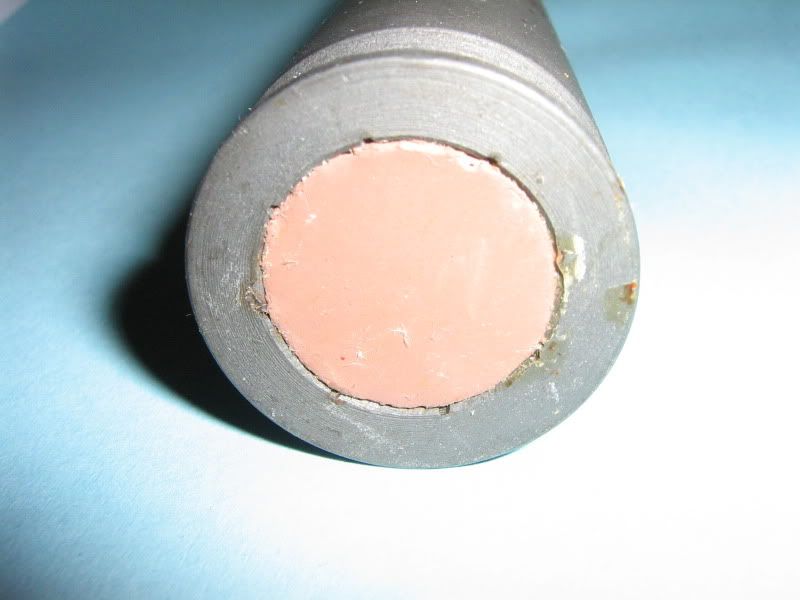 Here is some dummies in a PTRS-41 clip. (I didn't have enough Russian ones so I had to use the DDR ones)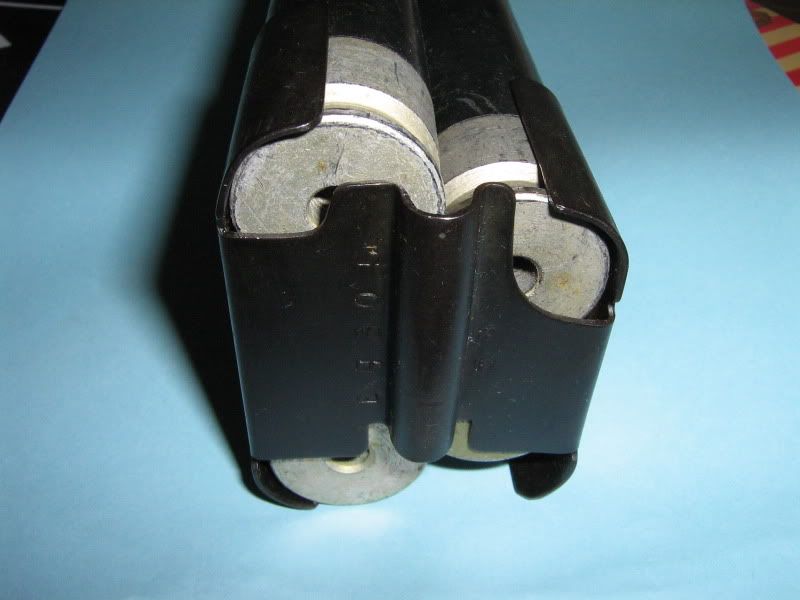 [quote="MissingSomething"]Thanks Guys :D
(I updated with corrections)
So this is a Czech Dummy made for Iraq?
[/quote]
Czechoslovak to be correct.
Iraq was mentioned once by Czech experts so this info is not proven.
MissingSomething–The first "Arabic" is Egyptian.
(UAR IN ARABIC) UNITED ARAB REPUBLIC (1959-1971)
Shobra Company for Engineering Industries (Factory 27),
Teret El-Ismailia road,
P.O.Box: 11241 Magd El-Eslam, Shobra, Cairo
The headstamp as shown is upsidedown. The characters at the bottom (should be at the top) are the Arabic letters (read right to left) G A M (AL-GUMHURIYAH AL-ARABIYAH AL-MUTTAHIDAH) which translate to UAR.
When correctly oriented the two characters on the left are the numbers "27" for Factory 27. The other two are "67" for 1967.
The other "Arabic" one with the green primer annulus is Iraq. Again, it is not oriented correctly. the characters at 9 o'clock should be at 12 o'clock and read "03" for Factory 03. The two characters what would be 5 o'clock if oriented correctly are "87" for 1987. At 7 o'clock are 14.8 (caliber–I have no idea why it reads 14.8 not 14.5)
Thanks for the info Ron… I have not been that great at "Arabic" translation.
A couple more :)
North Korea - Factory 93 - 1981(?)
Chinese - Factory 71 - 1974
MissingSomething–OK, on second thought, I guess the 14.8 could be 14.5 (which it should be) with the bottom of the "٥" cut off by the primer. the Arabic 8 is "٨".