At the recent Pennsylvania Cartridge Collectors Show, I saw this box of Western-brand 270 Winchester primed cases.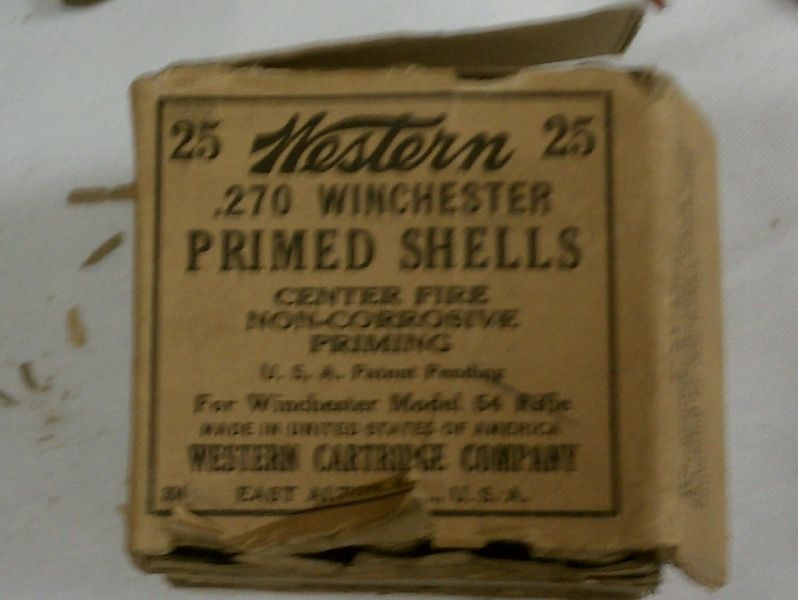 With callout only for Winchester's Model 54 – production of which started in 1925, then superseded in 1936 by the Model 70, which isn't mentioned – production should be in the 1925-1936 period.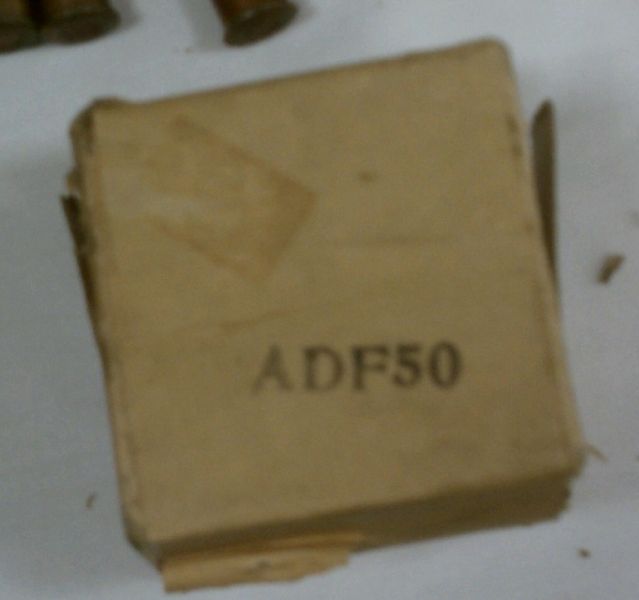 Given the probable 1926-1936 time frame, the Western-format lot number DF50 equates to 5 June 1930. But this lot number has the leading A, which indicates Winchester manufacture for Western even before bankrupt Winchester was acquired by Western's owner Frank Olin in 1931. Additional examples of Winchester production with Western labels can be found on primers from the early 1940's to early 1950's.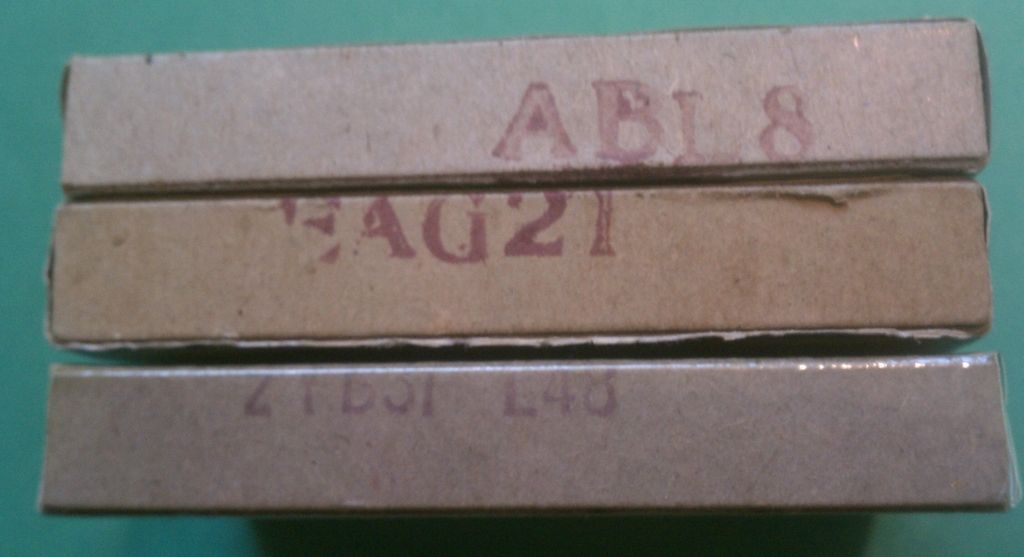 The top two Western-format lot numbers on Western-labeled boxes were produced by Winchester as indicated by the embedded A. BL8 equates to 8 October 1948, EG21 equates to 12 July 1951. The bottom Western-format lot number – without the A – I believe reads 2 YB31 L48 and equates to 13 February 1947 – the earliest Western primer box I have showing the L number, which probably indicates batch number of primer compound. All subsequent primer production at East Alton, IL, has the batch number incorporated into the lot number. Winchester/New Haven, Connecticut, production did not have the "L" batch number.