I picked this 22lr box up from a range bin at the 2000 Sydney Olympics along with a few others (Lapua, Federal, RWS).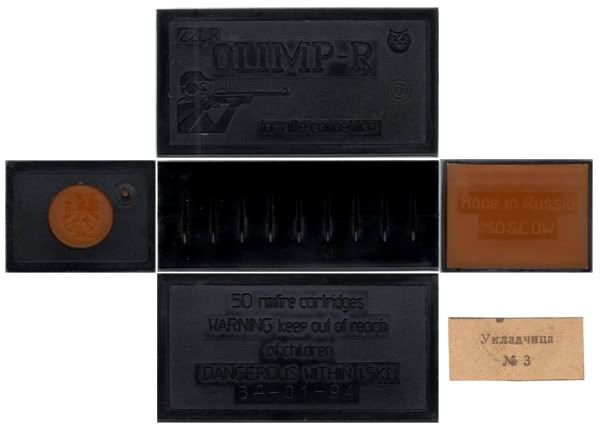 The box is black plastic with an orange/yellow slide out tray. The small printed paper slip was inside.
Other than what is shown in the picture, I dont know anything else about the box or contents. Can anyone add any info?