There are about 47 pictures at the links below. I tried to be mindful of peoples faces who did not want their picture taken. It sure was a great time and this being my third show period, I came back feeling like I was seeing old friends.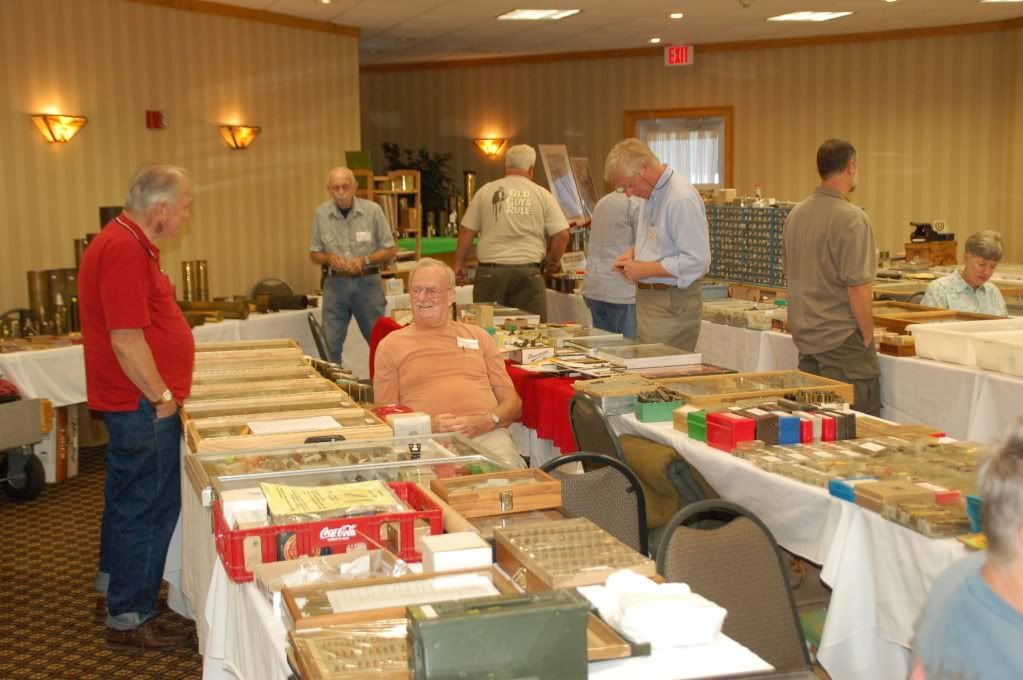 I have links below to two albums.
The same pictures are on both links but the first link is full size with better detail while the second link is lower quality but faster downloading.
My thanks to all of you who so graciously gave tremendous detail to my friend and I. A great time was had by all.
Munitionguy (Smitty)
Shared Hi rez:
http://s966.photobucket.com/albums/ae141/Smitty56/2010%20Denver%20PA%20Cartridge%20Show/
Shared Low rez:
http://s966.photobucket.com/albums/ae141/Smitty56/LoRez-2010%20Denver%20PA%20Cartridge%20Show/