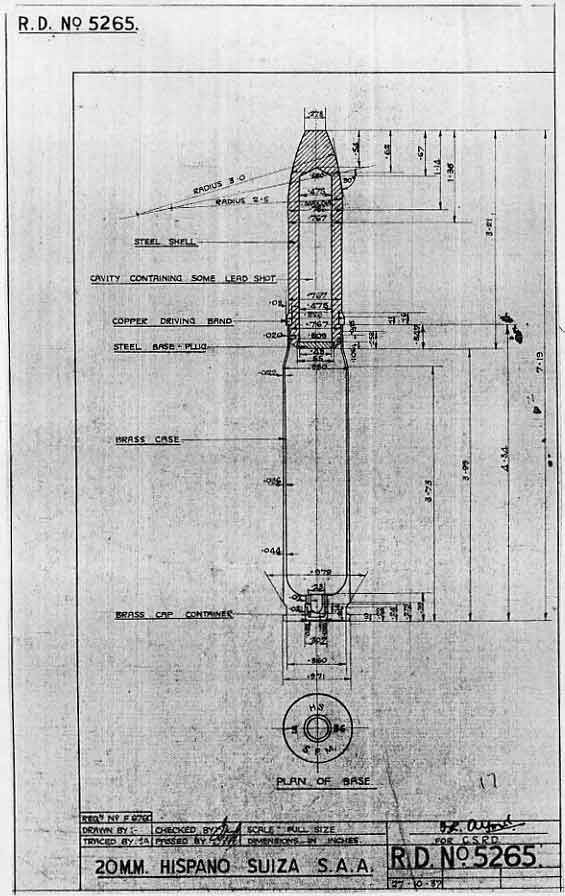 If anyone is interested in a higher resolution scan, just drop me a line.
Peter
Hai peter
My name is Fakhri, can you send me a higher resolution scan for the 20mm Hispano drawing? your prompt reply will be highly appreciated. Thankyou
Regards
Fakhri Alvianto
Fahkri,
Thank you for your note, I originally posted a low-resolution scan as I don't own the copyright of this drawing, that rests with the British authorities. Could you let me know what use you will be making of the drawing please.
Best regards,
Peter Mach