20x138mmB – Projectile identification wanted.
I was shown this cartridge by a man who was a little concerned that the projectile may be live and dangerous. The cartridge contains no powder charge and was found in a stream so the water has attacked the outside of the projectile and some parts of the headstamp. I was able to photograph the headstamp and the base of the projectile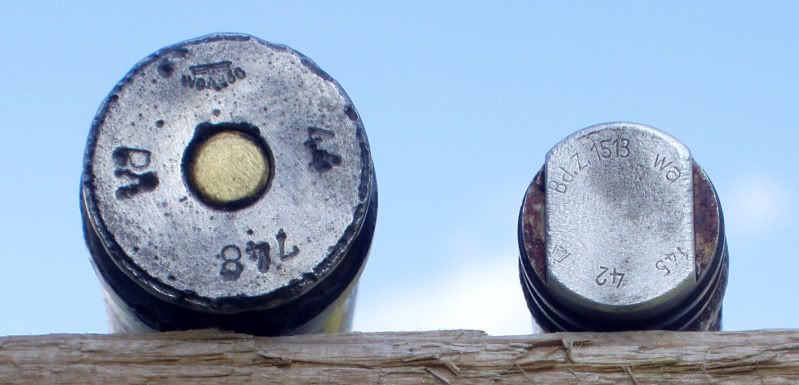 The case is lacquered steel with the headstamp: 748 va (or vd) WauA156, 44 and with a brass primer. The h/s is a little difficult to read due to spots of corrosion on the markings so there may be errors in my interpretation.
The projectile is pointed steel with a base plug or fuze. The part of the projectile that was covered by the case neck is not corroded at all. The fuze/plug is stamped: BdZ 15/3 wa 145 42.
Can anyone provide any information about this cartridge please.
gravelbelly