I was looking up something yesterday and it turned into a rabbit-hole of various bottlenecked 9mm cases loaded with 22 bullets.
The first thing I noticed was that apparently as of 2010, the .224 BOZ is being adapted to the 9mm case instead of the 10mm case as it was originally designed for. There are only a scant few details on the internet, but I did find a few photos. I'm not sure if this is for real since Civil Defense Supply's website no longer mentions this cartridge. It seems just like the .22 TCM, but with AP bullets:
http://operatorchan.org/k/arch/res/293240.html
"224 BOZ 9mm version next to 10mm version?"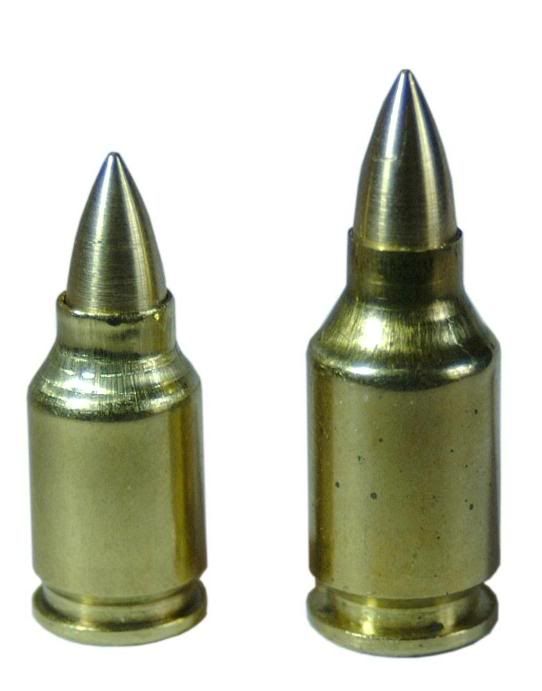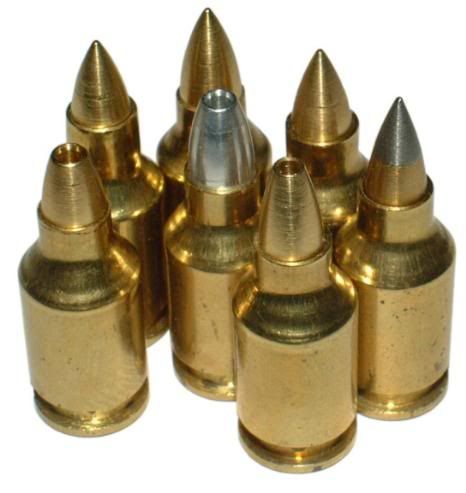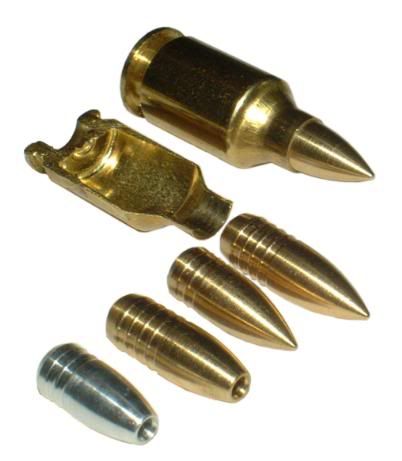 This ".22 TCM Micromag" from Armscor is the newest and most exciting thing in this sort of cartridge since it will be available at commercial production levels for the civilian market! The gun holds 18rds, and the velocity / abilities of the little projectile are impressive. It is due out in the next few months through Rock Island distributors:
Rock Island (Armscor) .22 TCM (.22 Micromag):
http://www.thetruthaboutguns.com/2011/11/foghorn/ria-introduces-first-production-22-tcm-firearm/
http://dev.rockislandarmory.com/index.php/pistols/22-tcm
An article in the October American Handgunner magazine:
http://www.americanhandgunner.com/hi-velocity-micro-magnum/

This little wildcat by Paul Kightlinger is similar to the newer .22 TCM, except that he seems to push velocity to the absolute limit and achieves pretty impressive penetration through steel with any type of bullet:
Paul Kightlinger's PK224 & PK224S:
http://www.gunblast.com/Kightlinger.htm
More discussion on it at this forum:
http://www.silencertalk.com/forum3/viewtopic.php?f=2&t=9307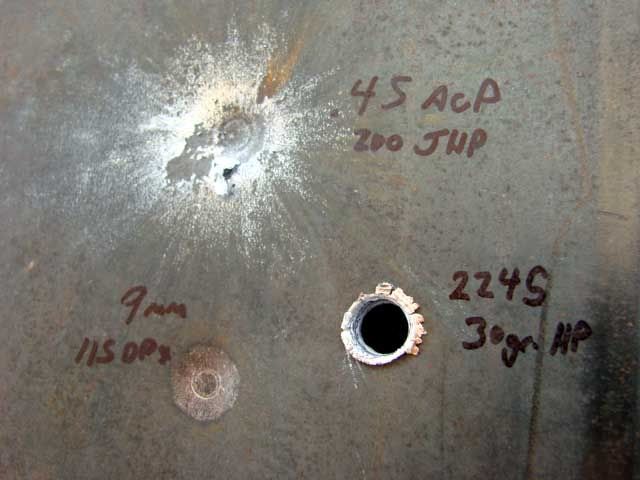 The 22 Reed express is sort of a defunct project from Reed's Ammunition that is based on a 7.62x25 case necked down to .22. There used to be barrels available for the CZ52 to shoot the stuff, and also TC Contender setups, but nothing much seems to be happening with this caliber lately:
22 Reed Express:
http://www.reedsammo.com/-.html


The 22 Reed express has an entry on Ammoguide.com unlike the other 3 cartridges listed above: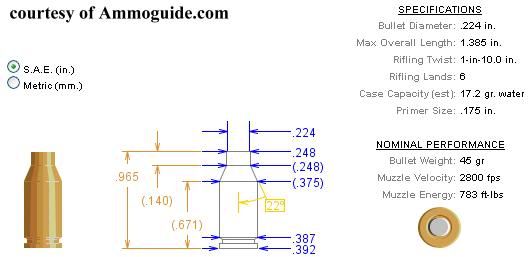 I know there are other cartridges like this based on pistol cases necked down to .22 like the .225 JAWS, and .224 VOB, but are there any others?