I was wondering if there are more different colours of clip's then only the blue one I have…??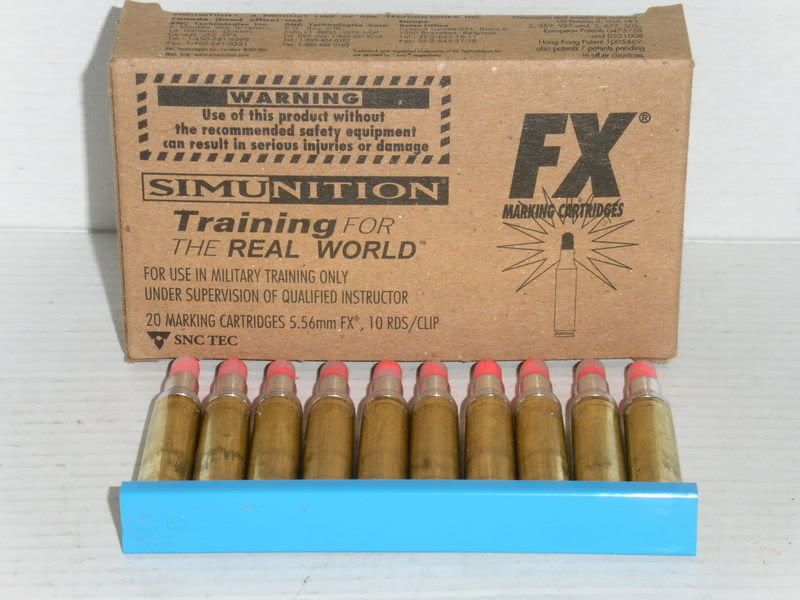 regards
Gyrojet
Very sweet, Gyro! I have never seen such a round before.
Jason
Here's the 9mm version, if anyone is interested… (529k size)
At a wild ass guess I would think the clip would be made by the same company that produces the black plastic clips for the Canadian ball ammunition since this comes from the same Canadian ammunition company. Of course the Blue indicates 'Training ammunition' so I think there won't be any other colour of clips used with is ammo due to the safety issue.
Here's the companies website http://www.simunition.com/index_en.php You could send them an email asking what colours are available
There's info on the 7.62NATO M973 and M974 Rounds.