Hi,
This is my first post here.
Thanks for sharing so good information.
I friend offer me some boxes of .22LR by Winchester.
When I get them I found that was older than I thought.
I would like to know when was made and if they have any colleting value?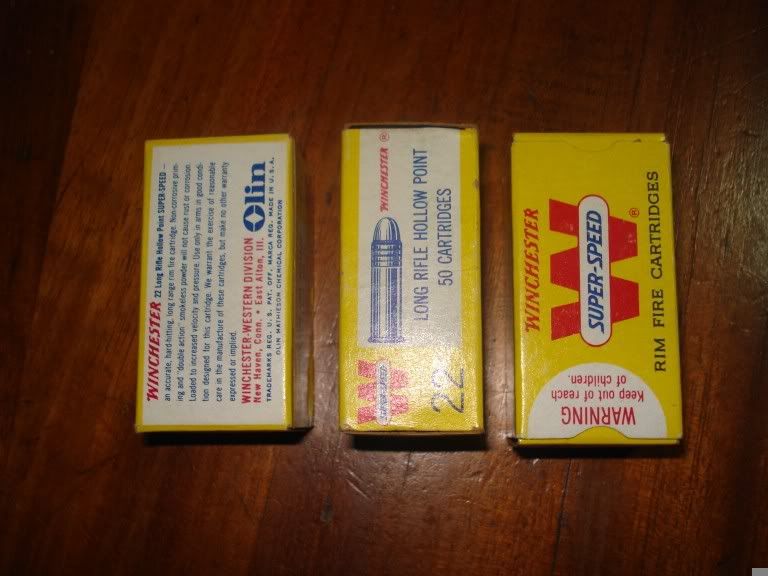 Thanks you very much.
Martin