---
Is S.A.= Southern Ammunition Company, Route 1, Box 6B, Latta, SC 29565?
Also, what is 3000 in the headstamp?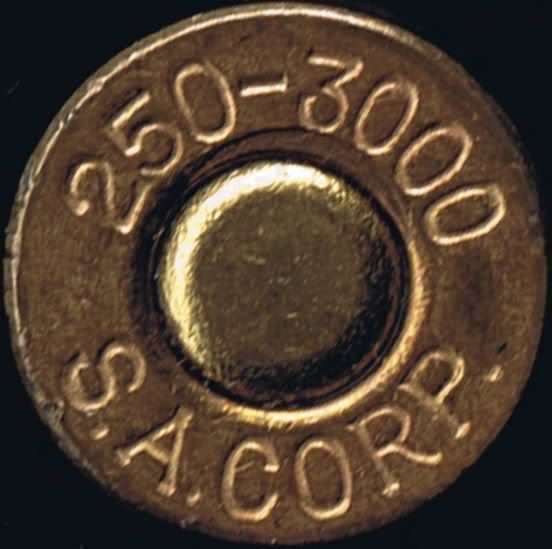 ---
It indicates the 3,000 fps velocity of the original loading (87 grain bullet.) Breaking 3,000 fps with a rifle round was a big selling point at the time of its introduction.
---
The SA is for Savage Arms Corportation. Vic
---