Heavily Edited
Posted before I had all the info.
So, here are two great pics of some serious gunnage.
Originally posted requesting info on the ammo, then found the gun pic.
Gettin' some!
That belt would look good hanging in my shop.

[/img]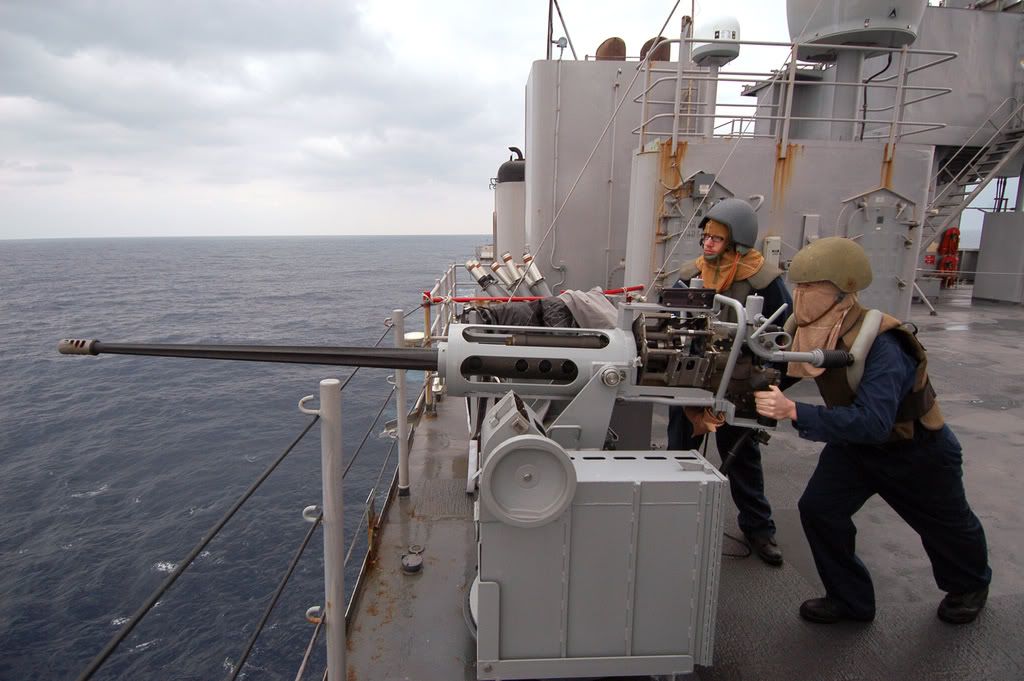 Does the Navy use different projectiles/warheads vs the Army?
Those are some way trashy waterways, by the way.