here are some new cartridges that I found during the ECRA meeting in Switserland.
Maybe somebody can help me:
lot of seven AP cartridges made by FN, headstamp F N 70
one is "normal" the others have coloured markings.
What is the meaning / purpose ?

pulled a bullet from a 30-06 cartridge with headstamp RA H 18
The bullet has a cross at the bottom. Meaning ?? anything special ??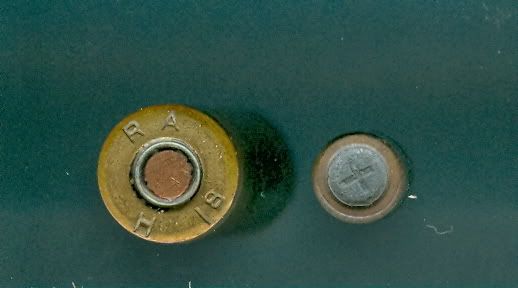 just to show you: grenade blank with headstamp F N 51, note the red
[color=red]O[/color] which was used by the dutch for oefen (exercise/dummy) ammunition.
thanks for your help
Ren