The cartridge to the right is in question, next to a known .303 British rd.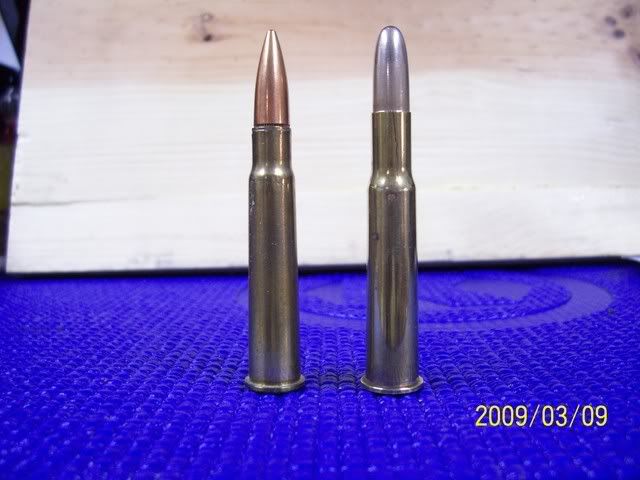 I thought this was a 7.62X53R but the only reference I had showed a shorter case. This one measured 2.30 but it is cracked and the bullet is loose so I do not know the overall length. The bullet seems to be a copper-nickle jacket with a lead core and appears to be .310. You can see this from the bottom of the bullet. The bullet weighed 220grs. The cartridge is Berdan primed and had grains of powder that were star-like with holes in the center.
This seems awful heavy for a 7.62 bullet and I checked it with a magnet, it is not reactive.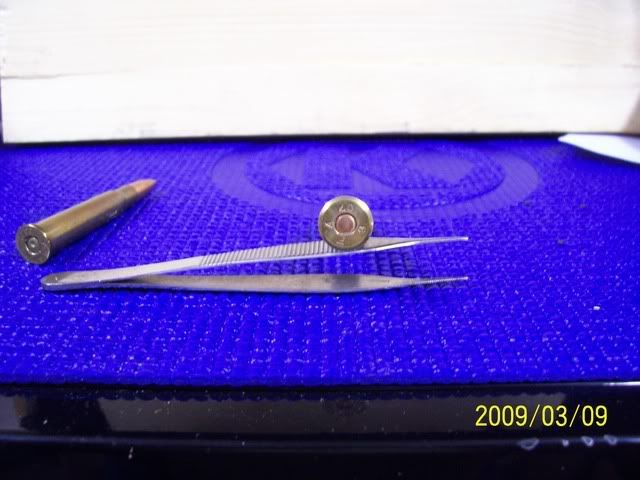 This reads (9 o-clock to 6) 3 F A 07
What it is?