I recently picked up this cartridge and am confused as to its identity. I know this was made by Dominion Arsenal, in Quebec.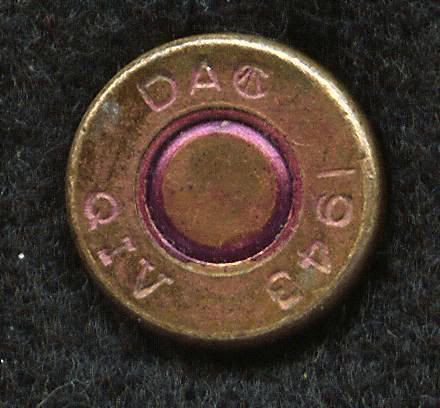 Originally, I thought it was a blank until I looked at the headstamp. Canada used the a nomenclature system similar to Britain but used several variants during the period of WWII.
Under the British system the letter "Q" would designate a proof load which this cartridge has and an "L" would designate a blank, hence my confusion.
Could this be a proof load Mark IV for a rifle grenade?
Thanks.
Heavyiron