For all those interested in .303 headstamps I have just published a new headstamp guide.
128 pages, 1,000 full colour headstamp drawings with details of every mark of .303 introduced to British and Commonwealth service.
Wire bound with soft covers. Sample page attached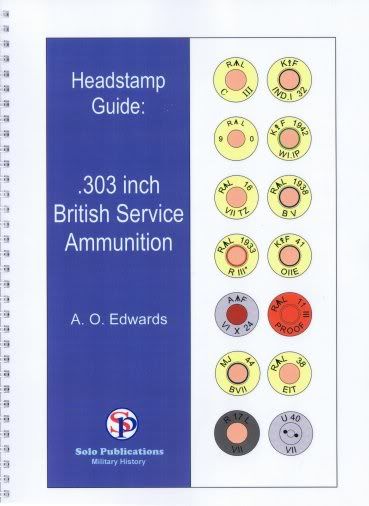 $48.00 plus shipping. PM me for details.
Alternatively, I will have copies available at SLICS to save on expensive air mail!
Regards
TonyE