I have been fortunate in gaining this packet of .303" Mark II rounds, made and packed for the Imperial Meeting at Bisley in 1900. The purple outer wrapper was sealed by a length of orange paper adhesive tape which has Bisley 1900 printed on it. All competitors had to use the same ammunition, from the same batch, and this coloured outer wrapper was a quick way of checking this.
The packet was already torn open at one end and had some small holes through the side through which the string and paper of the inner wrapper could be seen. So, I carefully eased the inner packet out and found that it too is marked "Bisley" and with a date of work/batch of 16 6 00.
The inner packet is intact and in perfect condition as can be seen.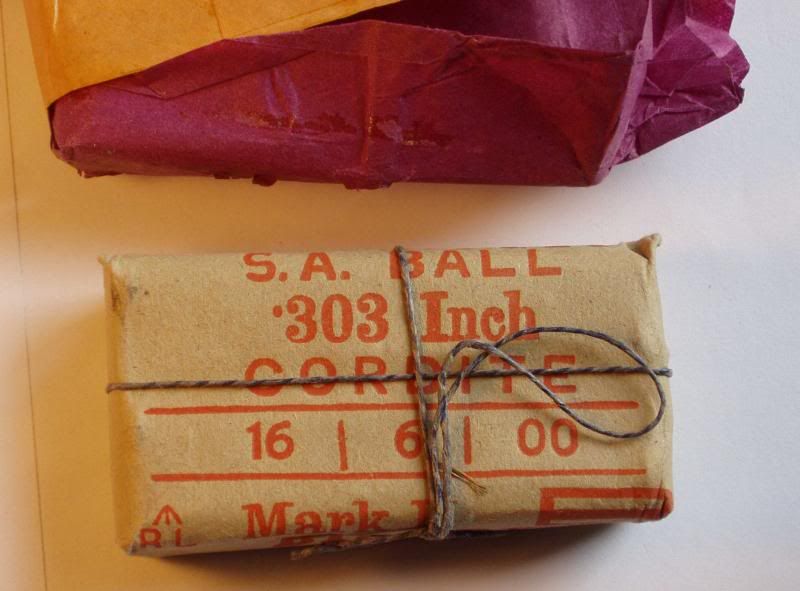 Does anyone else have similar packets from other years? Did the colour change each year?
gravelbelly