What's the meaning of the two samll "L" in the headstamp?
They are a date coding system. You will find "L" and "T" marks turned in different ways.
I hope someone can post a copy of the codes.
I have several geco cases in most calibers but this is the first time I see a coding system in these cases
It is a very common headstamp style in 7.65 ACP.
Hi Pivi,
The Geco date coding system in headstamps is as follows: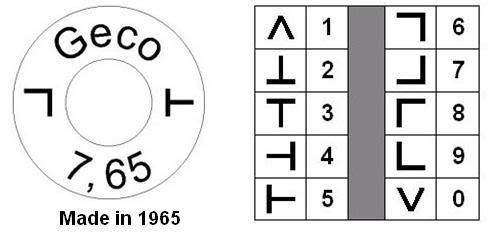 So, your cartridge was made in 1978.
Regards,
Thijs.