Managed to find a box (a bit tattered) of .357 SIG SPEER Lawman Training Frangible RHT (Reduced Hazard Training) with 100gr Sinterfire Frangible RNFP (Round nose flat point) lead free bullet and Clean-Fire (CF) primer. Speer item #53368
Cartridge, headstamp and bullet tip.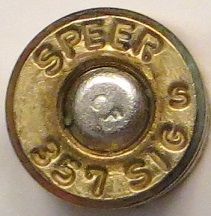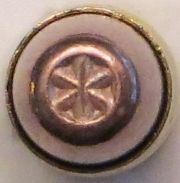 End flap and lot number on inner flap.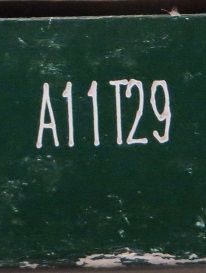 Note the small case " s " in the headstamp. From a thread on the old IAA Forum (2007, viewtopic.php?f=1&t=1233 ) is a discussion concerning the added " s " in the headstamp on some .357 SIG cases made by SPEER to indicate a smaller than normal primer flash hole which provided better results with powders in use at the time.
Is the " s " in the headstamp shown above the same " s " being discussed in the earlier thread or is it something else?
Below is a comparison of headstamps, one from the cartridge being discussed above vs. a 2013 dated headstamp from a .357 SIG Speer Lawman Training cartridge with 125 gr FMJ TMJ bullet and CF primer, Speer item #53919.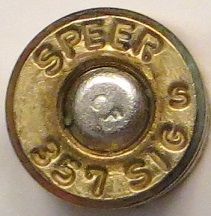 Any information on this or other Speer RHT ammunition is appreciated.
Brian