I picked up some 38 S&W blanks at an estate sale. They all have the same headstamp - REM-UMC 38 S&W. Of the 35 blanks, 24 have plain cardboard patches, and the other 9 have silver patches. All are brass roll-crimped cases, and all have copper primers. I was wondering if the different wad colors mean anything. The different colors make me think of various industrial blanks that are color coded by power level. I've attached two pictures below. Thank you for any help.
Picture of the wads.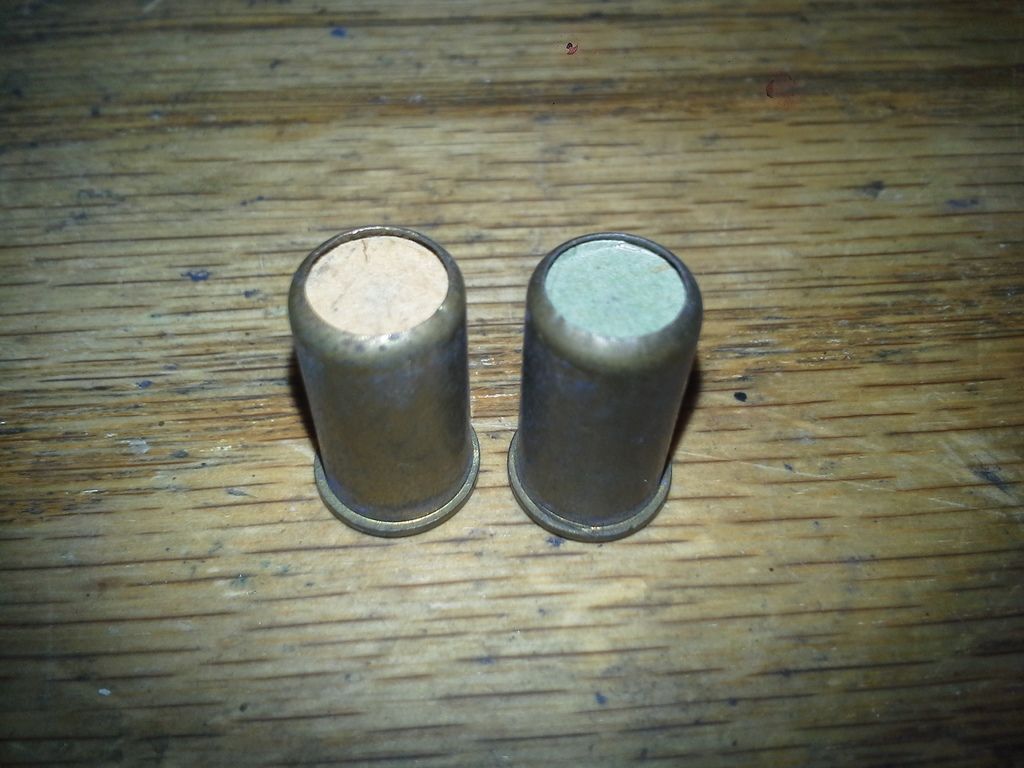 [/URL]
Picture of the headstamps.