Struck me as unusual…as I decided to inertia pull a .38 spl function dummy (W-W 38 SPECIAL)(w/ drilled primer) bullet and found a small wood block in the casing…so I pulled two more…and they were the same.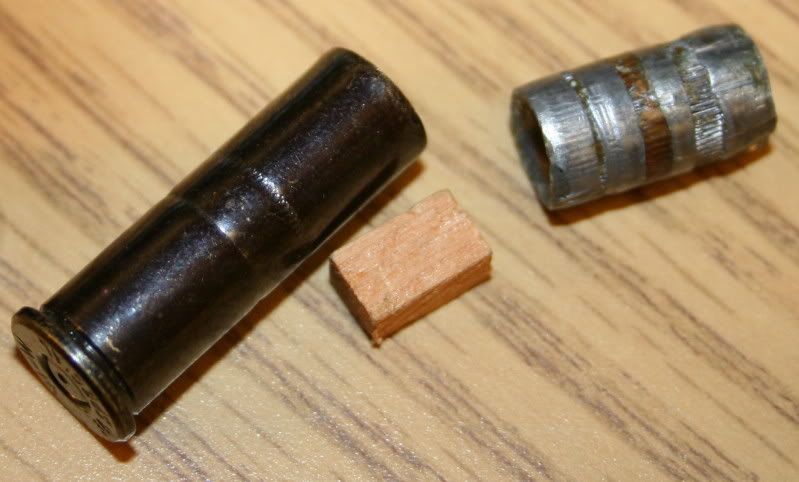 I have seen wood inserts in dummy rounds, but those usually can be seen/ID'd thru case holes (this wood certainly cannot be seen).
I could understand a wood "spacer" in place to support the bullet in the case of repeated blows to a bullet's nose running thru repeated function tests…but this is a flush blunt nose, (flush case mouth wadcutter) ?
The wood block appears the right length to support the bullet at its set depth…just wonder why?
Is it more for initial manufacturing/loading process or to support the bullet during it useful life?
PS the parallel scores on the bullet nose come from the inertia puller trap