All,
A friend of mine recently purchased a sealed wooden box containing 40 rounds of .45 ACP, for delivery to an unknown recipient, sent from the C.O. of Raritan Arsenal. This appears to be a shipment from WWI, or shortly thereafter, perhaps delivered via Railway Express. The addressee portion of the shipping label is missing. The portion that is still attached says, "From C.O. Raritan Arsenal, Contents 40 rounds of 45 Cal. Ball cartridges."
The wooden box has now been opened, and the contents examined. My friend has the following comments and questions…
"The wooden box had two 20 round boxes of US military U.S.C.Co 17 head stamp nicely fit inside.
The crimp at the base of the projectile half way up the case is serrated, not just a flat line crimp.
Not sure if all the WW1 ammo had the crimp that way?"
Photos below show what was found within.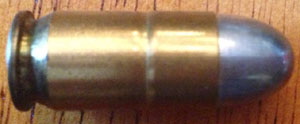 The question that comes to mind is why would such a small amount of ammunition be sent in this manner? Was 40 rounds some kind of individual military allotment? Perhaps we will never know, but I welcome your comments on the subject.
David Albert
dalbert@sturmgewehr.com