I was asked about this material. Never heard of any .410 martially marked other than the aluminum cased bird shot issued for the survival guns.
The boxes ARE yellow, not the white five packs I've seen, which I believe puts them into the WW2 era (+/-).
Anyone know when / why these would have been used ??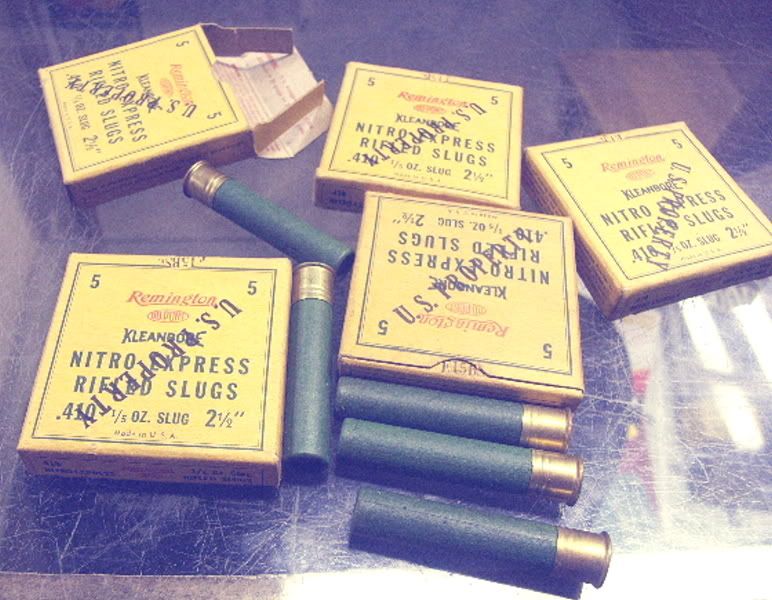 .