Hello, gentlemen!
Here I post a specimen of .44 S&W Russian - W.R.A. Co. made. The bullet is obviously FMJ and once was (I suppose) nickel plated, but after sandpaper treating (previous owner done this - darn that sandpaper!) nothing left of the nickel. My questions are:
Manufacture time period
Weigth of the bullet
Type of powder charge (black or smokeless) and weigth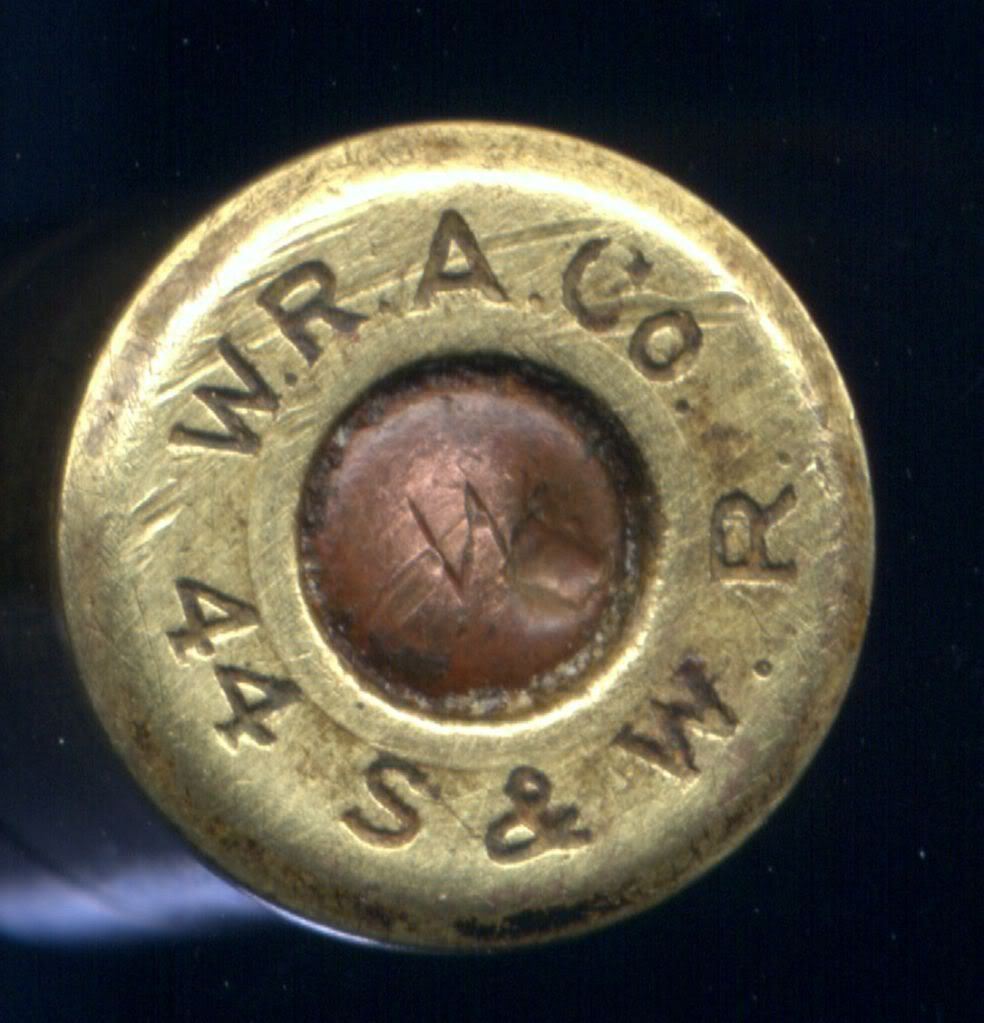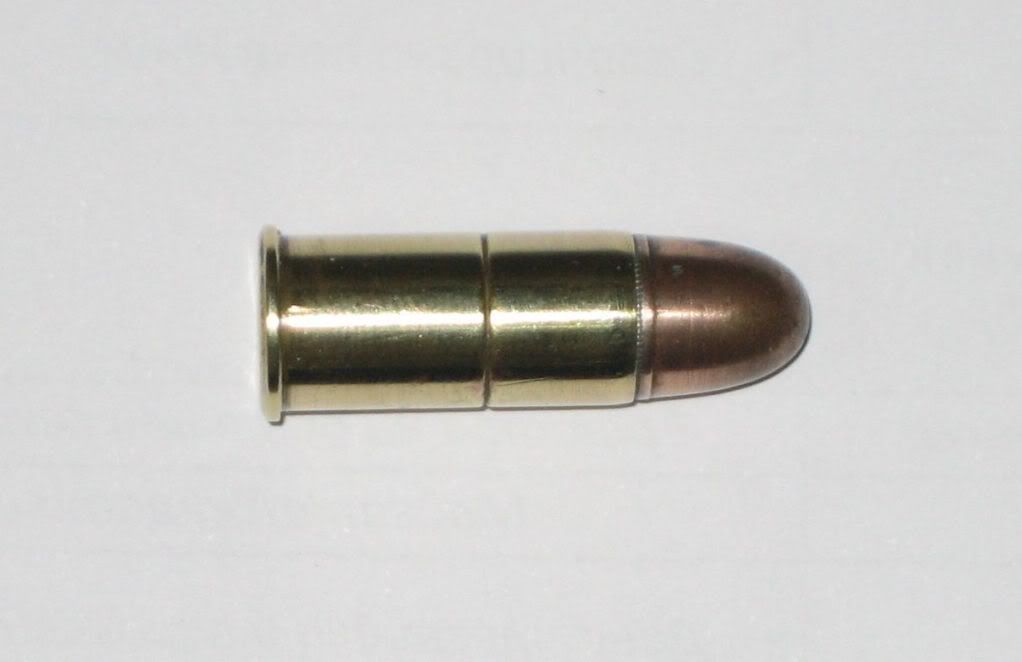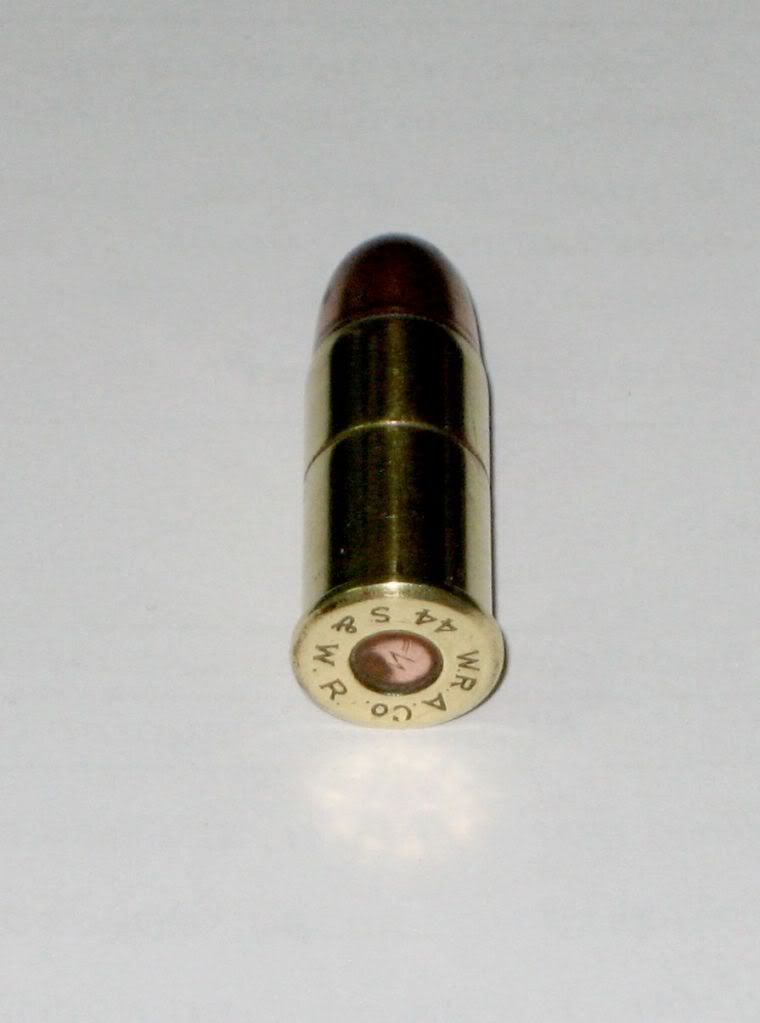 Thanks in advance!
Ivo