Does anyone know if it has ever been determined what the '3' headstamp was for that is occasionally found on .45 rifle cartridges and cases. I picked this one up in a recent auction: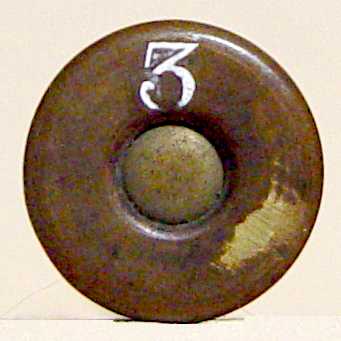 It measures 2.3" long, between a .45-70 and a .45-90. Its other dimensions (rim, base and mouth) put it in the 45-70/45-90/45 Sharps & Remington family of cartridges. Robert Buttweiler had two cartridges with this headstamp in his auction catalog, one an overstamp of a Winchester R W 4 79 headstamped .45-70 (Vol XI1, No 2, Lot 350) and the other a .45 2 7/8" Sharps (Vol XI, No 2, Lot 339).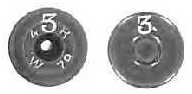 It is interesting to note that the 3's on each of the cases are the same size and font, and they also appear to be oriented exactly the same, so it is not likely that they were stamped using a hand held die.