I would like to know which headstamps are known in this caliber. I have: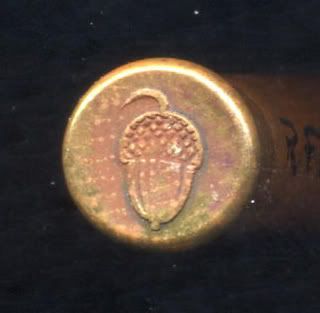 Your hstps are :
Marcel Gaupillat
Cartoucherie Francaise
SFM (Gevelot Gaupillat)
Eichel (RWS)
About which caliber do you want to know manufacturers : 5.6 Bosquette or 5.6 longue portee ???
They are two different calibers.
About 5.6 longue portee I have in my collection : SFM and Cartoucherie Francaise.
They exist in many loadings : ball, shot blank.
About 5.6 Bosquette:
SF (SFM)
GG (SFM)
MF (Manufrance)
Eichel (RWS)
Ace of spade (Cartoucherie Francaise)
and so on
jp