I have a cartridge what looks the same as the 5.75 x 29.5 R Velodog. The measures are the same also. Normaly all the velodog cartridges I have seen are centrefire cartridges.
This one has a hidden primer.
Is there any info about a Velodog with a hidden primer or is this a different cartridge what looks very te same as a Velodog.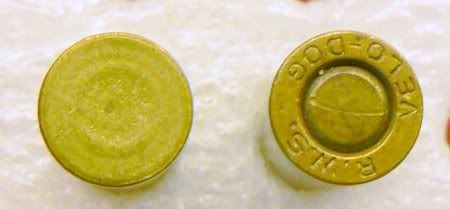 on the left the hidden primer. On the right the normal seen Velodog (centrefire)