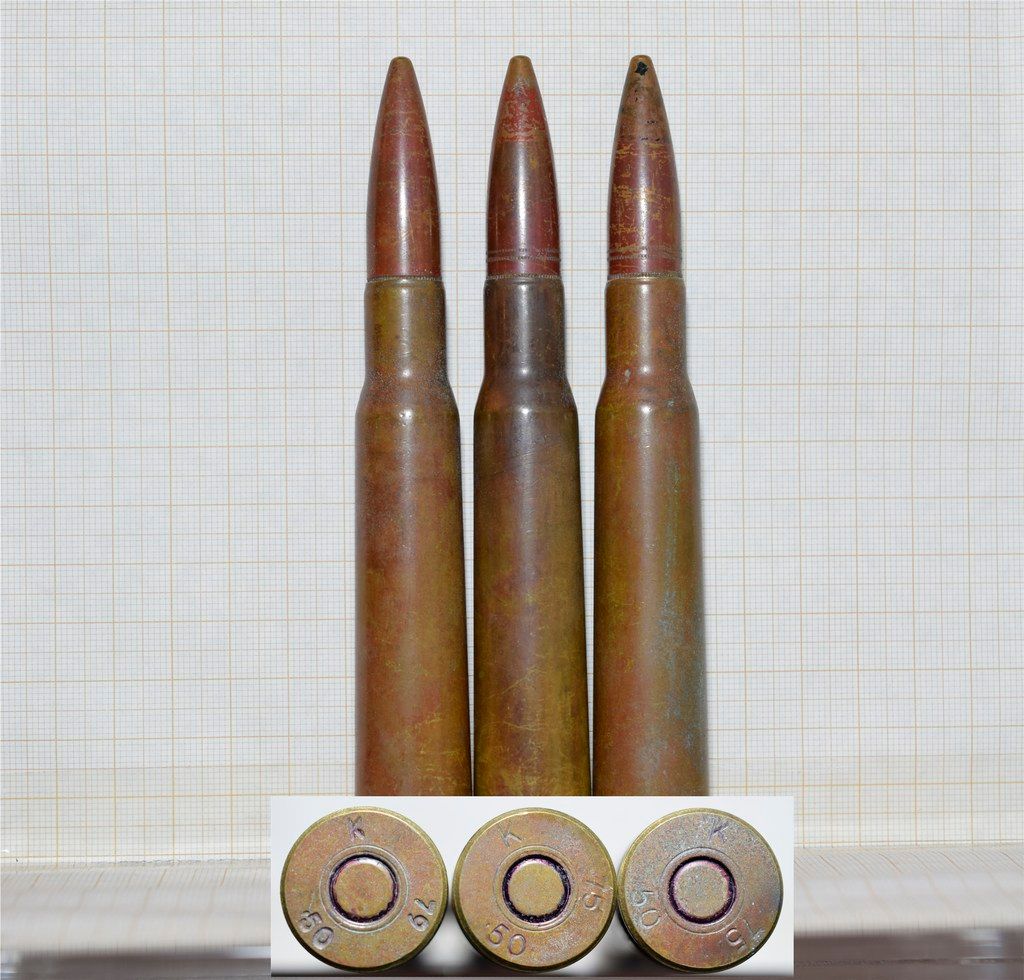 I wonder if someone can help me with these?
All bullets are red. That colour remains even after cleaning and even remains after the red tip vanish.
First one has traces of black paint in the tip (not seen in this picture), as the one in the right.
The one in centre as a red tip.
All have purple circle round primer.
The 1st has only one knurled ring, the second (tracer?) and the third (AP?) have 3 knurled rings.
I have never seen all red bullets like these in .50 BMG. I guess K stands for Kynoch, and 79, 75 for 1979, 1975, probability the black tips are for AP and red for tracer, but I've never seen the red bullets so I am not sure about these ones.
Thanks!