I purchased this inert 57MM shell a few years ago and it does not look 100% kosher to me :-) The projectile appears to have been chromed? I have seen a few 57's in the past and none had a projectile shaped this way. If you shine a flashlight threw the empty primer hole you can see that the projectile has a large hole in the base and appears to be hollow. I thought that maybe the projectile was a homemade job but after looking threw the primer hole. I have my doubts. Also, not sure how much extra width the chroming process adds, but it looks like the projectile is slightly larger then the width of the casing. I hope the pics show how the case mouth almost slightly bulged as if the projectile was forced to fit. Anyhow, anyone have a clue on what this is? Perhaps a hybrid of a real case and real projectile that don't match? Perhaps the correct match but the chroming just widened it? Or maybe just a complete fake replica of a non existent round? Their are no lettering or numbers on the projectile, possibly covered by the chrome?
Pic of complete round. Projectile looks longer then any I have seen.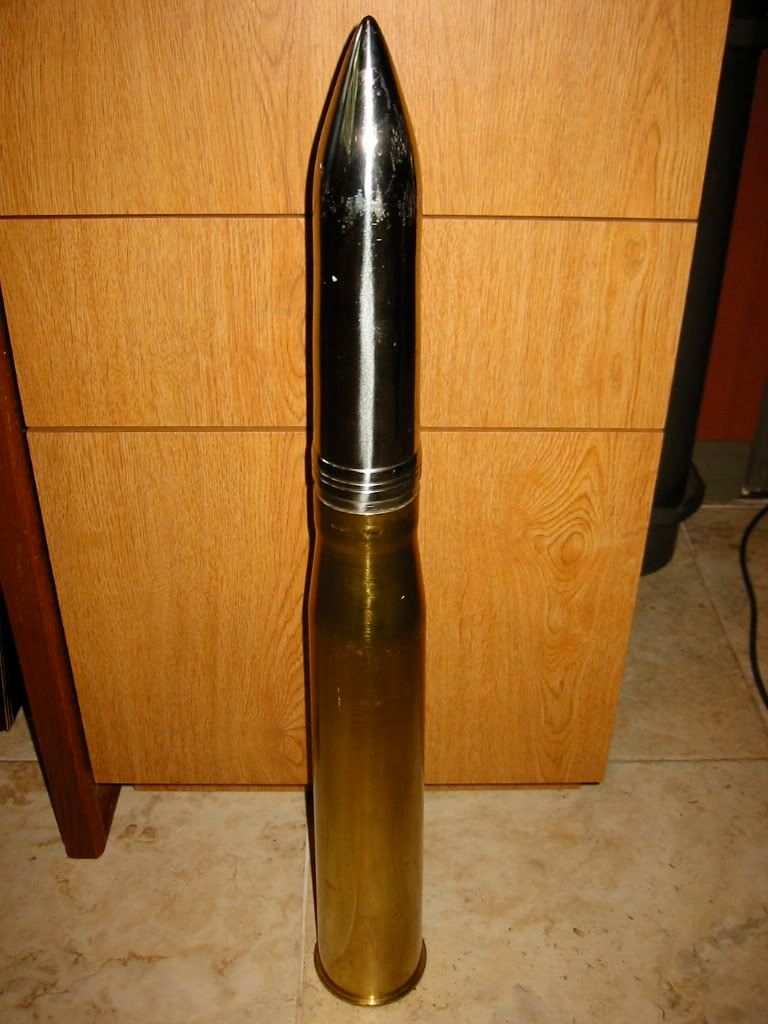 Projectile Close-up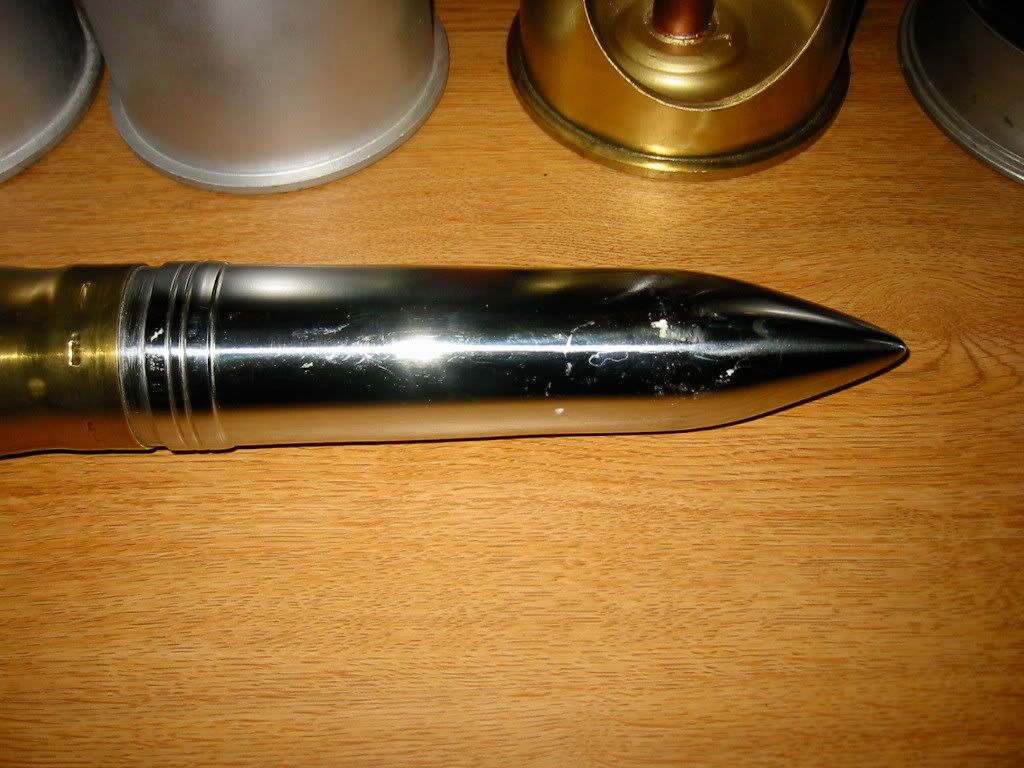 Crimp area, note buldge. Looks like it did not fit properly.

Another

Headstamp Scan

Thanks for any help ID'ing this.
Jason