Can anybody help with identifying this 6.5mm Carcano cartidge please? It's sat in my collection for years identified as a Proof loading. I don't know how I reached the conclusion that it was a proof round but I vaguely remember reading somewhere that some cartridges were marked with this red stripe as an alternative to the usual 5-point star marking found in the 9 o'clock position.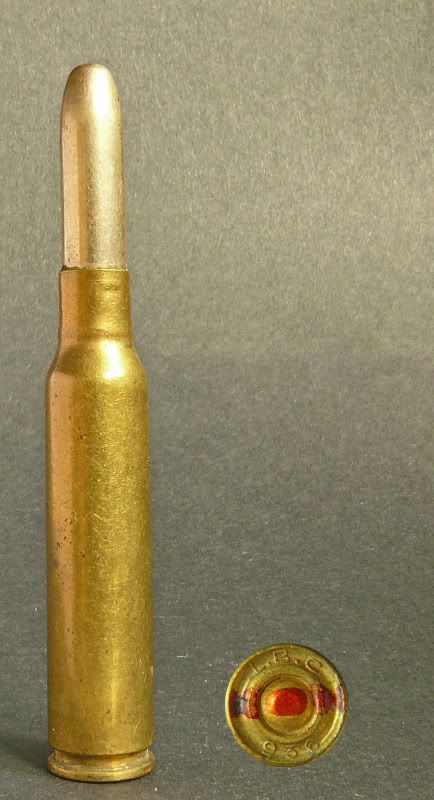 Pivi pointed out to me that in his experience all Carcano proof rounds are identified by the 5-point star (and sometimes two stars) but that he had never before seen this red stripe marking. He has circulated this query on Italian collector's forums but to date nobody has identified this marking.
Pivi suggests that the casemouth crimping is consistent with that used for a proof round as opposed to the 3-point stab crimp generally used for ball rounds. He also points out that proof rounds have a bullet diameter which is very slightly smaller than a normal ball round. I only have two ball rounds with which to compare my proof round and they measure in at 6.78mm & 6.81mm. My proof round has a bullet diameter of 6.73mm.
Pivi also went on to explain that proof rounds are loaded with between 1.5 to 2.28 grams of Balistite and that the airspace is invariably filled with wadding.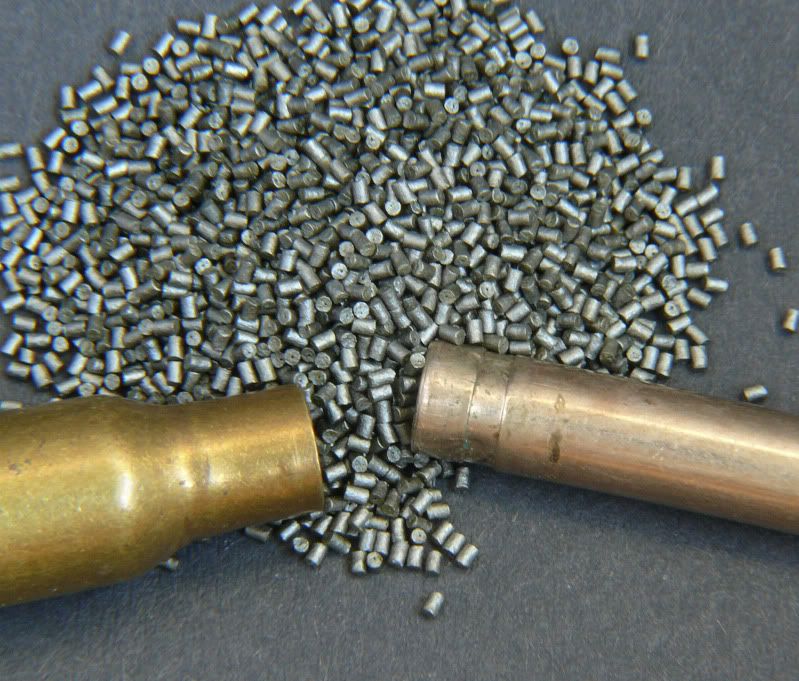 I have pulled my round and found that it contained no wadding and was filled to capacity with 46gns (2.98 grams) of grey propellant. Pivi feels that this would be a dangerous overload, even for a proof round. Any suggestions?
Pivi, could you please post your photo of a dismantled proof round for comparison?