Today I received some Italian 6.5mm Cartridges. I figured them at about $5 each. Are there any of these that are better than that?
They are numbered from left to right, 1 to 5.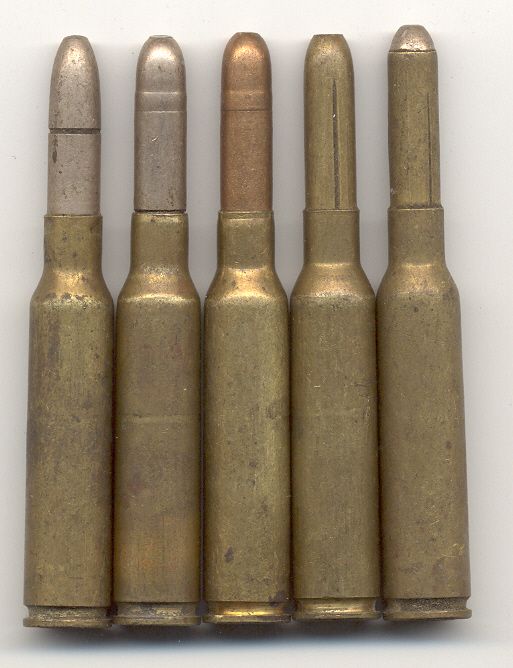 Old Style Guard Load-I guess-with hst L N C-29
Guard load with CN bullet-hst A A C-39 and C A C-40
Guard load with GM bullet-hst C A C-42
Riot Load -hst T M B-31, T M B-32, T M B-39, C A B-40 and C A B-42
Old Style Riot-hst B P B-18 and F C B-24.
I could have made errors on the headstamp. Some are difficult to read.
Any info is appreciated.
Cheers,
Lew