7.5 x 55.5mm Swiss wood blank model 1911
This cartridge is brass cased, with a brass primer and black primer seal or steel cased with a brown lacquer coating during WW2. The case length conforms to the newer 1911 ball cartridge. The "bullet" is green stained wood, slimmer than the earlier 1890/03, and secured in the case by coning at the mouth and a three, later four, segment crimp low down in the neck. I show various headstamps.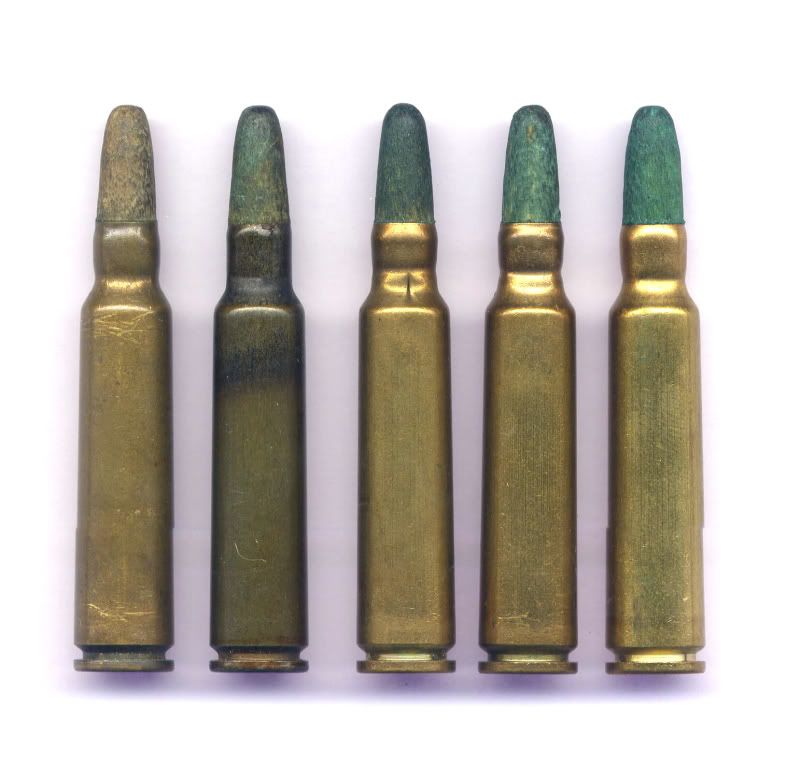 Have I correctly identified this cartridge please? Would the correct charger for this cartridge be green with a wood insert ahead of the bullets, the same as the model 1890/03?
gravelbelly