Encountered 7.5x55 Swiss cases with this headstamp. What does the 2 at 4:30 indicate?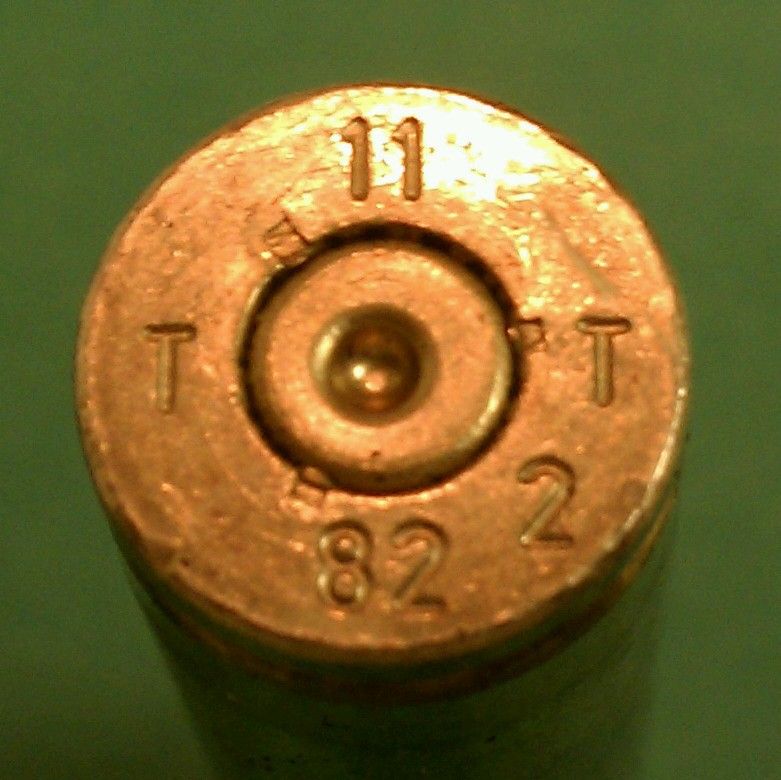 It indicates the primer was loaded with wet priming mix.
Fede, while we are on the subject of 7.5x55 headstamps; could you please tell me what "T" at 9oclock and "U" at 3oclock headstamps stand for? This cartridge is dated 5 94 at 12oclock and 6oclock repectively. I found the "T" for the manufacturer Thunn, but could not find the "U" for supplier of the metal. Thanks.
Hi George, the various sources I have list this metal supplier as unknown but maybe someone else has up to date information.
Fede: My notes indicate the U represents the Wieland Werke of Ulm, Germany. This is from a published source, but I'm uncertain what that source was. Possibly it was the article on Swiss small arms ammunition by Heinrich Grieder which ran in The American Rifleman in the mid-1950s. Jack
Perfect, thank you for the help
According to my notes the source for U = Wielandwerke, Ulm was European Cartridge Collectors Club publication Nr. 12. Wielandwerke is a prominent German manufacturer of copper and brass for the industry.
Jack & JPeelen, thanks, I noted the identification made by Hediger in ECCC bulletin No. 12.