Recently acquired this round, but I do not have an ID. Brass case and prime. Totally non magnetic.
Joe
Chile - FAMAE (Fábricas y Maestranzas del Ejército)
Also seen with the NA and TO on their sides and without the dot after the F
NATO Dave
Edit - manufacturer added
Thanks Dave!
OK, here is the other one I cannot say for sure. My feelings are German? This one the projectile is magnetic.
Sweden for export to a Spanish speaking market - box label reads AB Norma Projektilfabrik - Suecia.
NATO Dave
Dave, what about this: N (at 9:00) 7 (at 3:00) 308 (at 6:00)?
The first item is made by FAMAE (Fabricas y Maestranzas del Ejercito) "Factories and Arsenals of Chilean Army". The letters NA TO means NATO caliber = 7,62x51, and the cartridge was made in 1974. This type of HS is stamped from 1962 to 1985, where it was changed to F-85 and added the caliber 7,62x51. Since 2004 the HS changed to F 04 7,62.
The second items, was also used in machineguns in Chile, and was made in Sweden by Norma in 1970. I post the picture of the cartridges box Spanish labeled.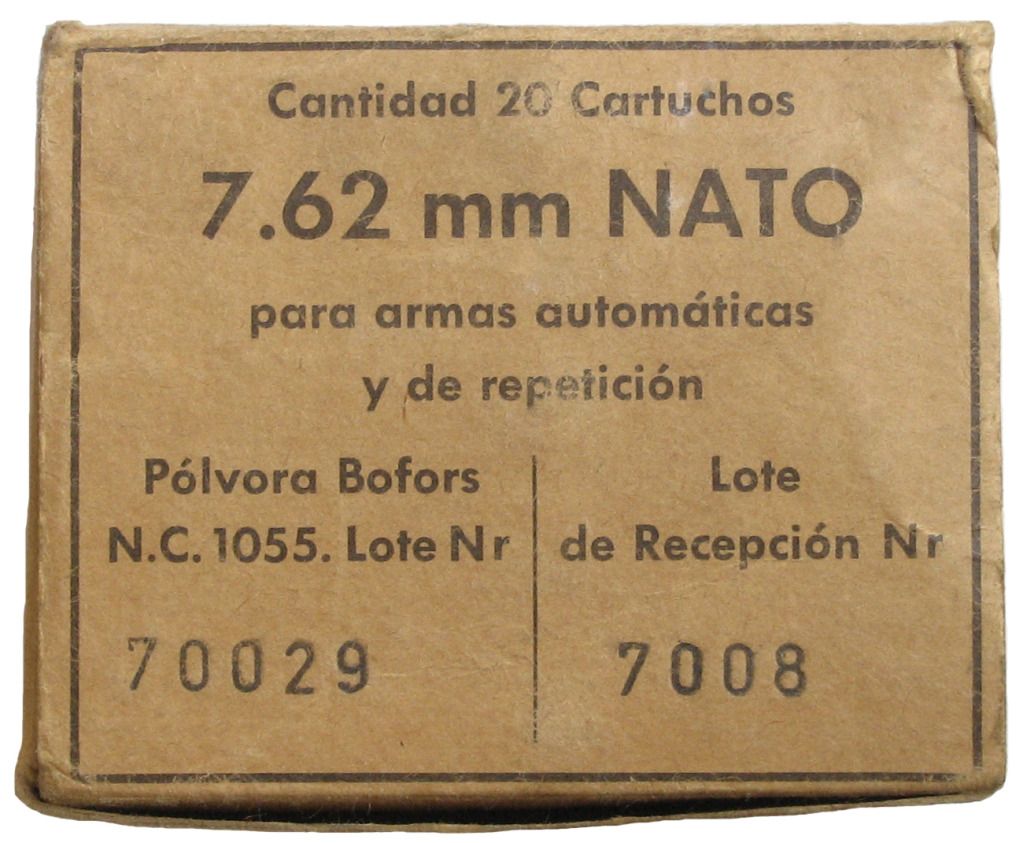 Regards from Chile.
Now the box of the Chilean cartridge 7,62x51.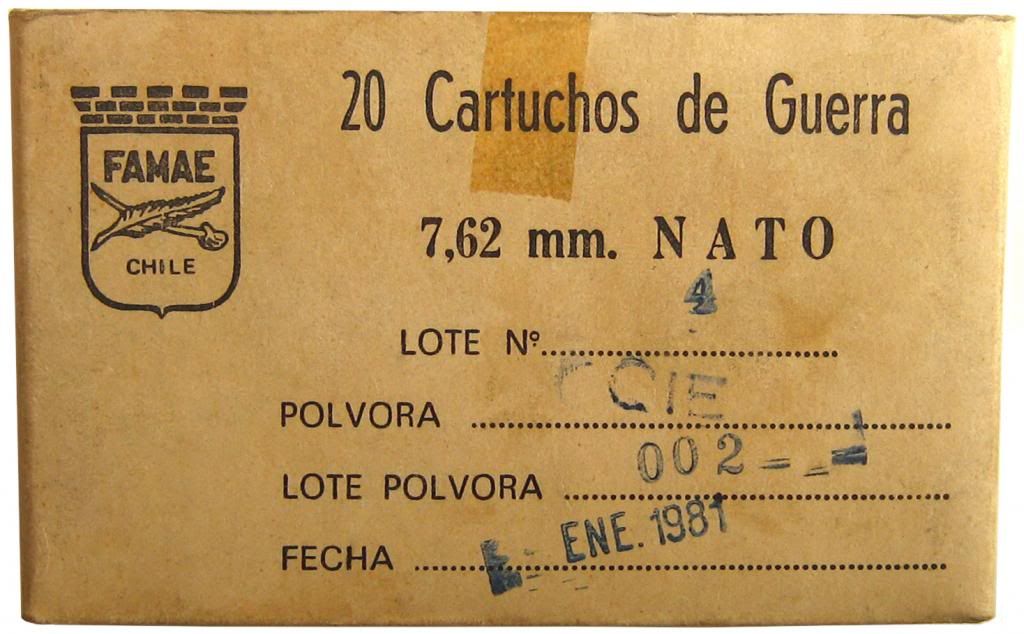 Regards
Very nice pictures, thank you.
Joe
I think this one matches the series of clandestine head stamped cartridges made by Hirtenberger for Musgrave/PMP in South Africa during the apartheid embargo era.