Here's a great box of 7.62 mm NATO 'reference' cases that I recently received in a trade with an unnamed retired swabbie residing in Arizona.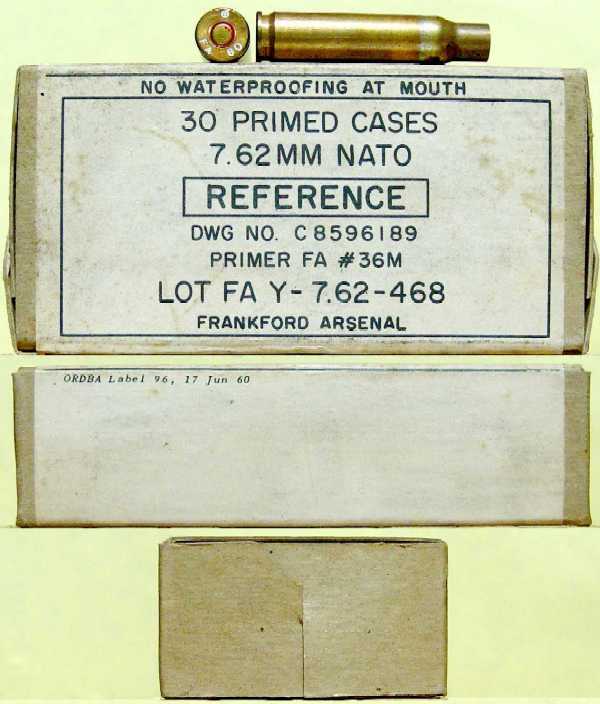 Does anyone know what purpose these served. There was a limited discussion on the forum some time ago regarding loaded reference cartridges, but what specifically were these empty primed cases used as a reference for?
Also, it seems to me that the 'No waterproofing at mouth' at the top of the label is not really needed; isn't the waterproofing applied once a cartridge is loaded with a bullet. Why would anyone expect an empty primed case to have a waterproofed mouth?
That Arizona swabbie pointed out that the box these are in is a .45 ACP box - how resourceful that gang at the Frankford Arsenal was.