I just received a couple of 7,62x39 dummy rounds, both headstamped '10 77' but which have some differences between them. The one on the left has a dull plated body with both a case mouth crimp as well as 3 stab crimps, 120 degrees apart. it also has a single hole in the side showing the spring. The bullet has the same dull finish as the case.
The dummy on the right has a shinier plated finish with only a case mouth crimp. it also has the blackened bullet normally found with this sort of a dummy.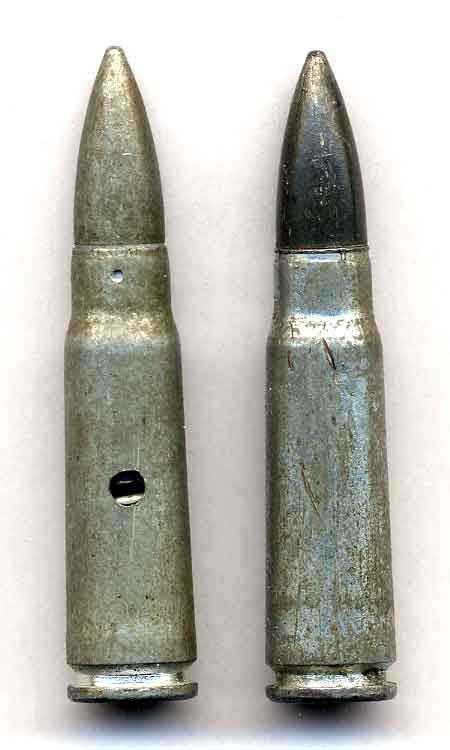 Are these common variants of this type of dummy and is that single hole in the side of the case a regulation one?
Happy collecting, Peter