Here is some excellent information from Mihaly Toth in Hungary. I wish I had charts like these from all the countries that make 7.62x39.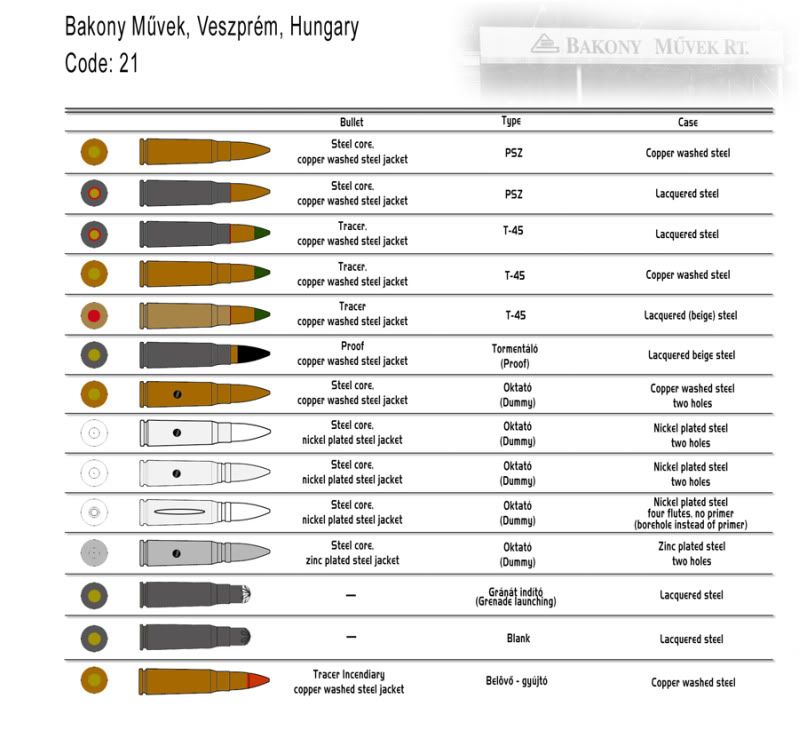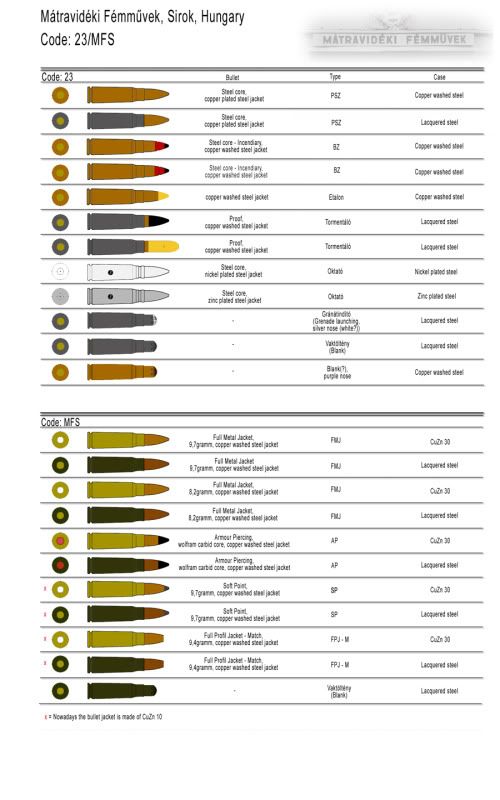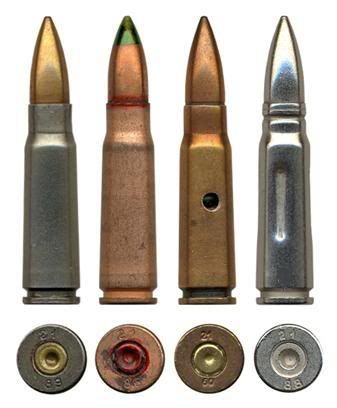 This is the AP/T load. I did not realize until Mihaly pointed it out to me that they come with two different lengths of the tip. See below for a comparison.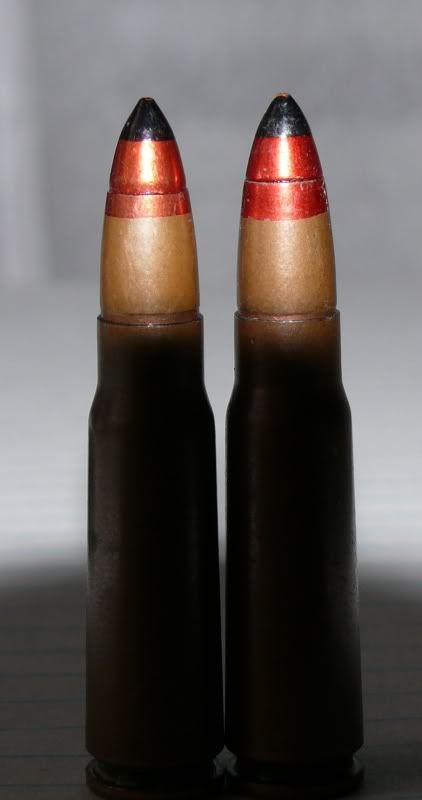 Does anyone know if the purple seal on the blank for Factory 23 has any special significance. Is it just a noise blank or possibly a Grenade Launching round like the white or silver sealed type?