HIGH PERFORMANCE HOLLOW PROJECTILES, FINAL TECHNICAL REPORT, 17 August 1973. dtic.mil/dtic/tr/fulltext/u2/768907.pdf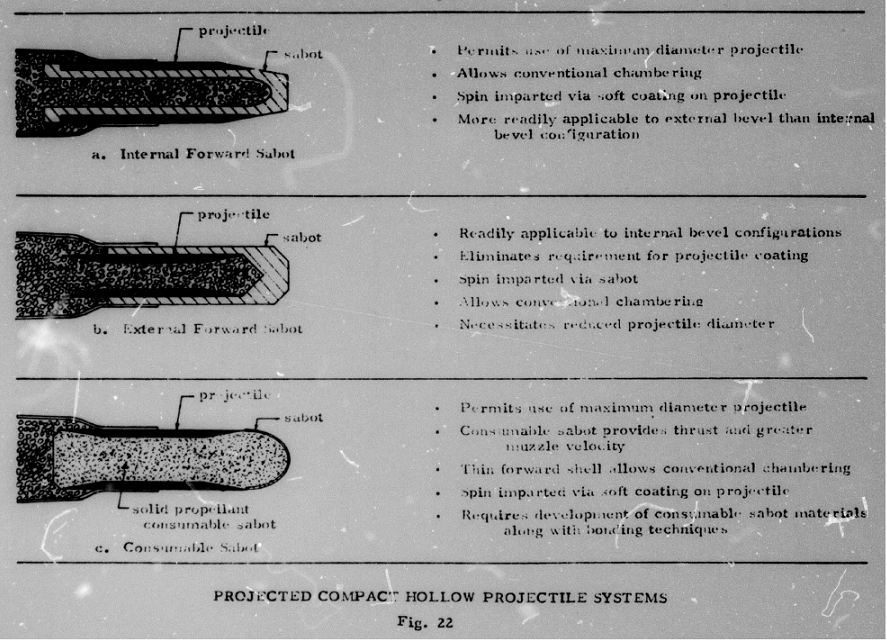 Not a new idea but from the looks of this report considerable effort was applied in trying to develop hollow projectile ammunition for the U.S. Army back in the early 1970's.
The images are the best possible which is common with DTIC reports.
Are there any surviving examples out there?