Hi again!
I possess a couple of bullets from 7,65x17 cartridges (mostly Geco). These bullets are made of nickel plated mild steel. I also have a bullet slightly longer than the Geco's bullets, which is made of mild steel, plated with tombac, and evidently has a steel core. The Geco bullet weights 4,72 grams (72,6 grains) and the other bullet weights 4,63 grams (71,2 grains). The core of the latter weights 2,12 grams (32,8 grains). For clarity I attach a couple of pictures.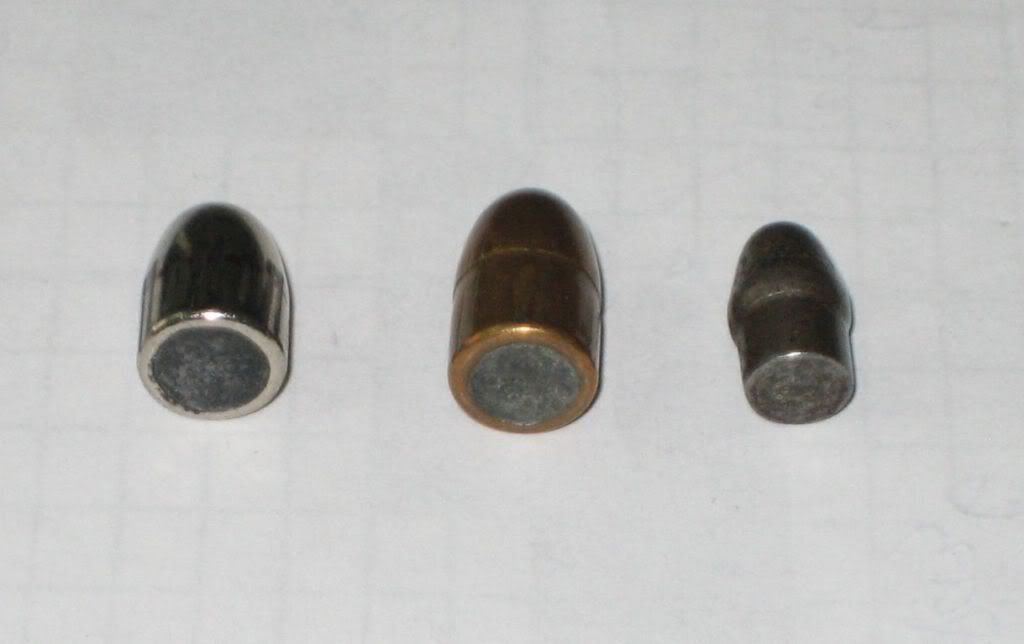 My question is who is the manufacturer of the steel cored bullet?
Take care and have fun!
Ivo