I recently bought the cartridges shown in the attached pictures and have some questions. From L to R they are:
I think this round is an Smk. It has a pink annulus, is this Arctic Primed? And if so can anyone tell me more about its background ie were they trials only or widely issued?
The second round has a hollow nose. A close up of this is attached. I initially thought this was a reload but on closer inspection it looks like an original crimp (although I am no expert on such matters) I also thought it might be a ball round with the nose sawn off and a hole drilled in it, but if that is the case it has been very well done. What is it?
The third round is, I think, shown at fig 5 of page 241 of Die Militarpatronen 7.9 by Brandt, Hamann and Dr Windisch. It is listed as a Stahlgeschoss can anyone tell me anymore about it?
The fourth round is shown at fig 1 page 248 of the same book and is listed as a Geschoss mit Einschunurung. Can anyone tell me anymore about this one.
I have never seen any 7.92 with light blue paint as shown in the last pic. Is it a fake? Any information gratefully received.
Thanks in advance
Ian
[[/img]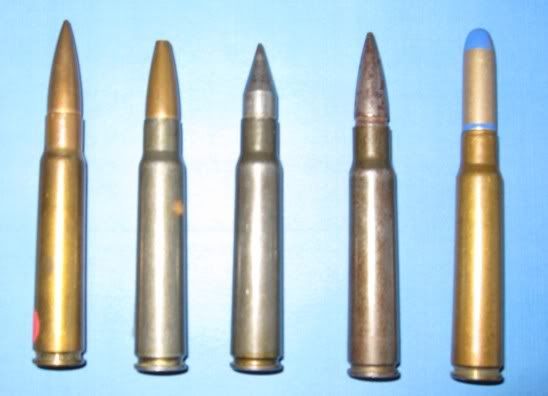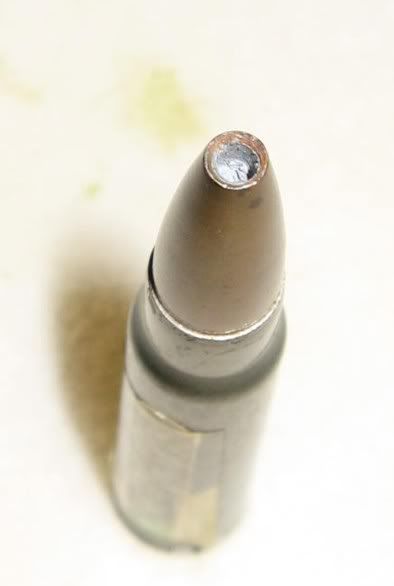 [/img]