After 20 years collecting German 7,92x57 ammo I could ad this
early proof cartridge to my collection.
The cartridge has a black enamelled primer with a stamped "B" ( beschuss / proof )
I never came across an original specimen only the picture in Kents book was known to me. The drawing in Kents book mention as headstamp Month 1 1913
Any other headstamps Known???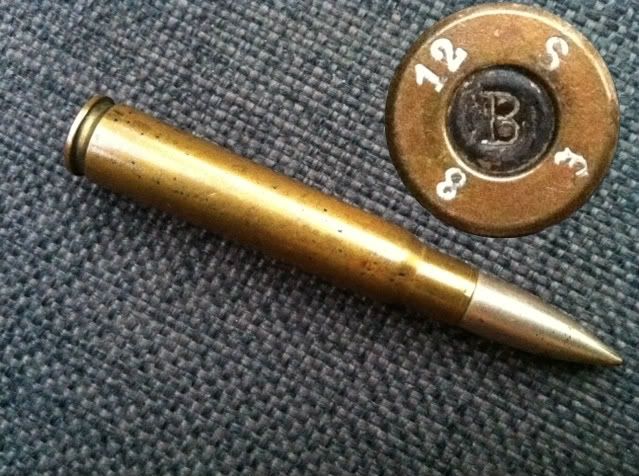 451kr.