When was the bullet marking changed from the early chromed tip to the later blackened bullet with the plain tip?
[quote="451kr"]1939
451kr.[/quote]
To be exactly, it was by P154 the 6th lot of 1939.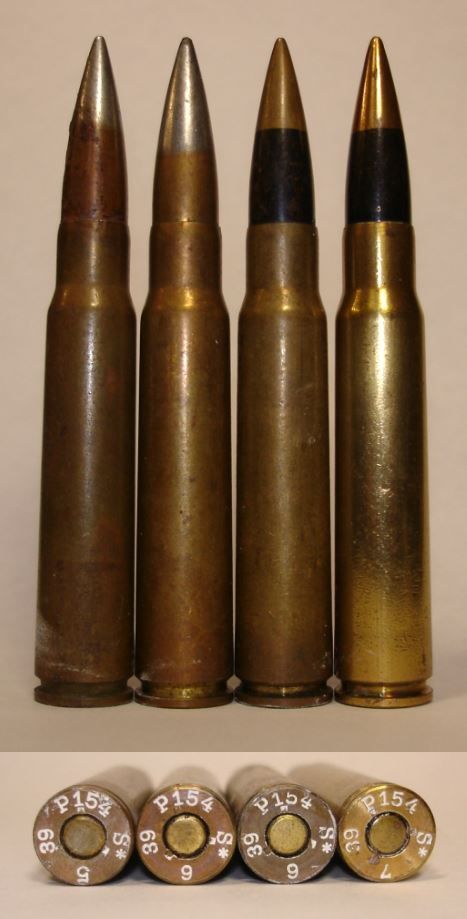 You can find the new style B-Patrone with a 1938 head stamp. These were made later in old cases.
For example; see label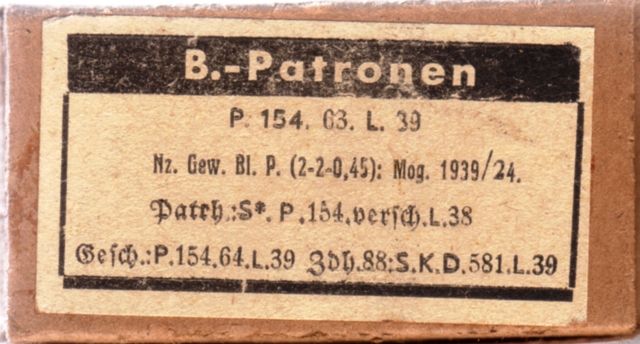 Dutch
Nice visual progression, Dutch!!!
Thanks for that extra info Dutch.