I have a pair of cases obtained from a charity shop this week. Both are brass with an inside mouth diameter of approximately 76mm (they are not circular), one has a case length of 169mm, the other may have been shortened by 2-3mm. Head diameter is 80mm, rim diameter is 90mm and the rim thickness is 3.5mm.
The longer case has three pairs of notches, probably to form tabs to retain a wad of some sort, the other has lost these in the shortening.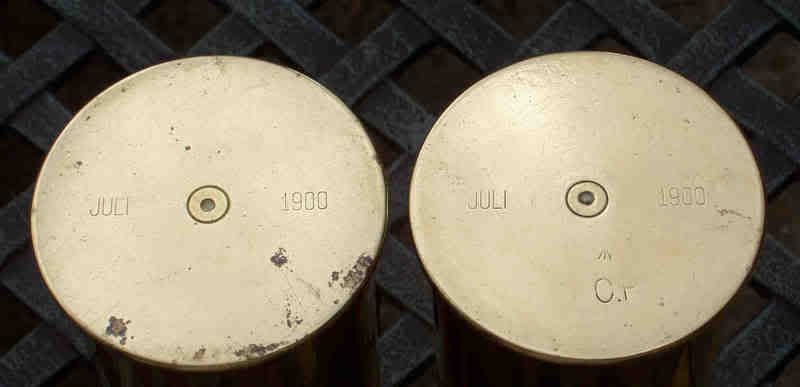 Both cases had the original headstamp of simply JULI 1900 which looks like the German spelling. One of the cases has additional stamps of a broad arrow and C.F. The arrow and C.F. seem to indicate use by Britain, the arrow being the government property mark and the letters indicating Cordite, Full Charge.
What gun were these cases used in? Who made them? Who can explain the additional markings please?
gravelbelly