Hi,
I think this is a 8x50R Austrian Mannlicher. The case and bullet are both made of steel.
Bullet diameter: 0.323
OAL: 2.77
Rim diameter: 0.553
Base diameter: 0.493
Case length: 1.97
Neck diameter: 0.351
All dimensions in inches.
What really gets me is the symbol on the headstamp. I can't decipher it.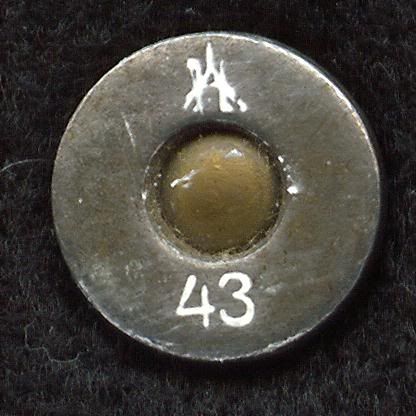 I am assuming the date is 1943 and I have no idea who made it.
Any information would be appreciated.
Thank you.
Heavyiron