I got this 9mm Flobert a number of years ago. When I got it, it came with a story which I have long forgotten. It is basically a 9mm Flobert new primed empty (Cartoucherie Francaise) with a red heavy paper sleeve around the base.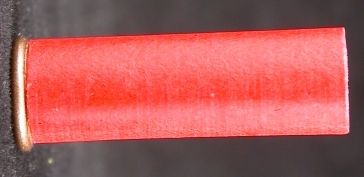 rim: 10.39mm
Base: 9.22mm (with paper sleeve)
Length:29.7mm
Is it real or just something some one put together? If it is legit what was its purpose?
Thanks
Paul