I was pleased to recieve the 9mm Glisenti round below.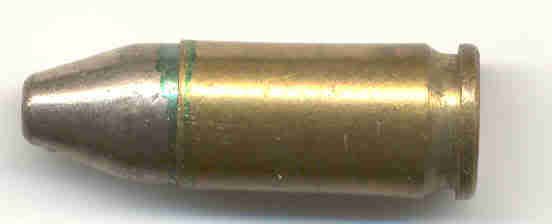 I have had a similar item for many years, but dated 1941 and without the green cms and primer. I cannot recall seeing this cartridge with a cms and primer color.
I did go back and check John Moss' excellent article on the 9mm Glisenti article in IAA Journal 454 and noticed that he makes reference to a 1940 load in a GFL 9M38 case and the associated photo has a dark color primer in the B&W photo. I assume this is actually a green primer, but I had not noticed the difference before.
I also have a 1944 GFL Glisenti load, but this one is headstamped 9M38F 1944 and also has no primer nor cms.
Have others seen these Glisenti loads with the Green cms and pa? I assume John has one since he pictured it in his article.
Cheers,
Lew