I recently picked up the following empty box.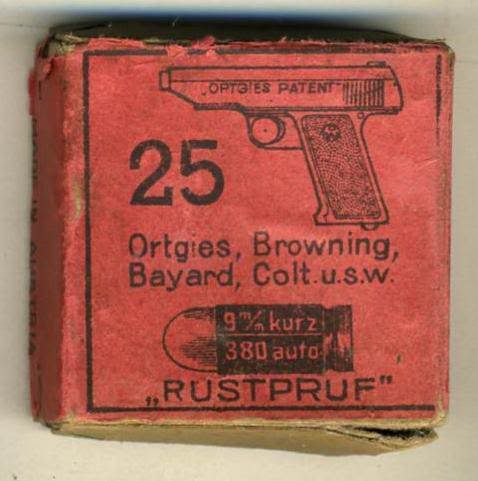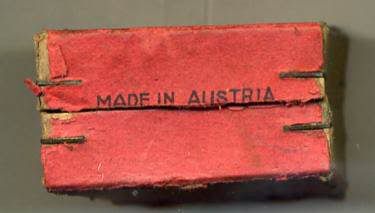 I was struck by the similarity with a box previously posted on the Forum. I think it was a 25ACP or 32 ACP box but I couldn't find it, even with the Search function. It had a mix of headstamps in it.
My memory (always in question) is that the other box had the same generic label and also the same list of guns on the front, including the "u.s.w.". The Made in Austria on the side may indicate it was made for the US market.
Can anyone find the other thread and link it in here because I suspect the two boxes are related.
Cheers,
Lew